Natural Ingredients
Abaca Leaf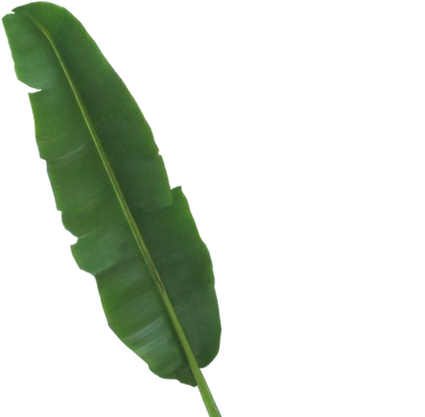 One of the world's strongest natural fibers, Abaca Leaf has a myriad of uses. When smoothed into whisper-thin sheets, Abaca Leaf gently lifts away excess oil from the skin because of its high absorbency capabilities.
Science
A relative of the banana tree, Abaca (musa textilis) is strong enough to be used in ropes and twine for large ships and water-resistant. The pulp of the Abaca Leaf is also used for many textiles, including papermaking and woven fabric.
History
Over a thousand years ago, artisans in Kyoto used Abaca Leaf to protect gold and other precious metals as they hammered them into delicate, thin sheets for leafing. They realized that the Abaca Leaf left their hands feeling and looking fresh and clean. Soon after, geisha and Kabuki performers began to use these sheets to keep their makeup in place.
Provenance
To achieve the highest efficacy and most luxurious feel, TATCHA's Aburatorigami Beauty Papers are made from only the innermost part of the Abaca Leaf, where the fibers are velvety-soft.
Did You Know
Japanese currency is printed on notes that contain up to 30% Abaca Leaf.