Natural Ingredients
Japanese Indigo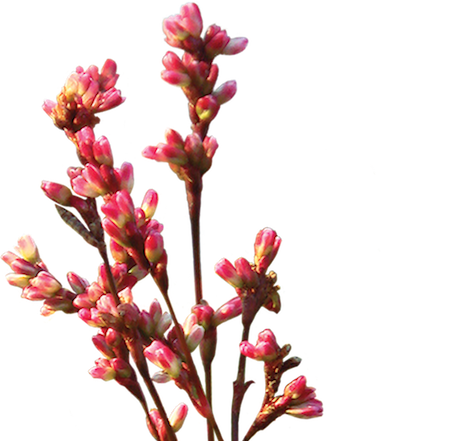 Distinctive in color, Indigo has long been regarded for its deeply soothing and restorative powers. The botanical's legendary properties were largely forgotten over the years, rediscovered by a family of Japanese growers. In addition to its bold hue, the plant's extracts help calm and comfort irritated skin.
Science
Indigo's active ingredients help provide anti-inflammatory relief. Tryptanthrin is a nitrogen-rich compound known to help flush away toxins and irritants. Indirubin is a dynamic isometric compound that supports skin's natural barrier function.
History
Indigo is described in Tatcha's ancient beauty bible as a treatment for itchy, irritated skin whose use stretches back centuries. During the Edo Period, Japan's Samurai wore a layer of Indigo-dyed cotton beneath their armor to help heal injuries. Today, the hue is often referred to as "Samurai Blue." The rich dye was also used for traditional firefighter uniforms, and presented to newborns in the form of an indigo-dyed blanket — a testament to its protective qualities.
Provenance
The Indigo botanical draws its nutrients from the soil around it. It is notoriously difficult to grow, as it eventually saps the soil of nutrients. Tatcha's natural Japanese Indigo comes from a family-run farm on the banks of the Yoshino River, which floods annually to replenish the soil with vital nutrients and minerals.
Did You Know
Japanese firefighters traditional uniform was made of indigo-dyed cotton to protect against burns.