Natural Ingredients
Pearl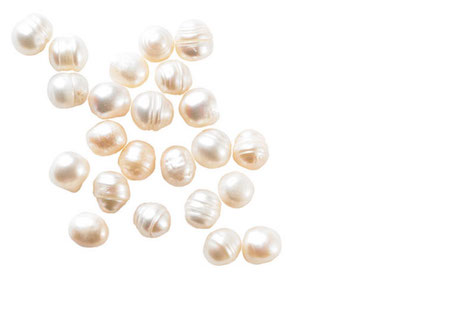 Pearls have long been valued as a decorative embellishment, but they have also been prized for their ability to condition and perfect the skin. Nutrient-rich powder from ground pearls was used for a facial treatment in Egypt, China and Japan.
Science
Pearls act as a potent antioxidant, helping to fight free radical damage. Pearl also contains polysaccharides, 17 amino acids, minerals and proteins, including conchioline, which helps protect skin from the yellowing or browning that comes with age.
History
TATCHA's ancient beauty book offers wisdom regarding pearls, far ahead of its time. It describes crushing the pearl into powder to be taken with tea, or mixed with water for a facial treatment. The Ama, female free divers, would dive up to 30 meters to collect the precious gem.
Provenance
Natural pearls are now such a rarity that x-ray examination is required to positively verify those that are not man-made.
Did You Know
The name "pearl" stems from the Latin perna, meaning leg, after the leg-shaped bivalve from which it originates.