Benefits
Why It Works
Acts as a balancing liquid powder: Okinawa clay delivered in an ultra-fine mist helps keep skin fresh without disturbing makeup or drying.
Delivers pure anti-aging nourishment: Contains 20% Hadasei-3, the double fermentation of 3 Japanese superfoods, transformed into a superfluid of essential nutrients for soft, youthful-looking skin.
The ideal pore-perfecting companion to The Water Cream: Japanese wild rose visibly minimizes the appearance of pores and refines skin texture over time.
Ingredients
Ideal for combination to oily skin. Non-comedogenic. Non-irritating. Non-sensitizing. Dermatologist tested.
Formulated without:
Oil-free. Formulated without synthetic fragrances, sulfate detergents, parabens, urea, DEA, TEA, or phthalates. Cruelty-free.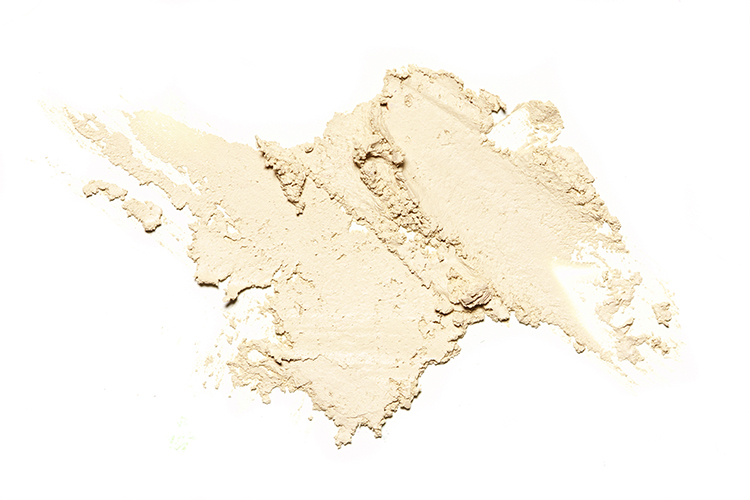 Okinawa "Kucha" (Clay)
Found only on the beautiful islands of Okinawa, "Kucha" is developed after minerals accumulate for hundreds of years, and has been used as a naturally powerful beauty ingredient in Japan since ancient times. This special clay helps purify skin by drawing out impurities, aiding in the reduction of clogged pores and oil build-up.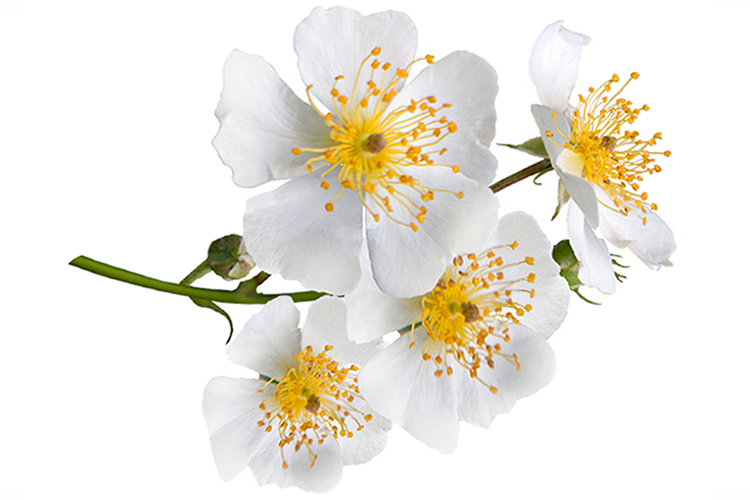 Japanese Wild Rose
Used in traditional Eastern medicine to bring the body back into balance and even calm the spirit, Japanese Wild Rose is antioxidant-rich and helps minimize the appearance of pores and refine skin texture over time. It works with Japanese Seagrass harvested in the Wakayama and Shizuoka prefectures — the only areas that provide the pure water and moist sand this sea grass needs to grow — to help balance optimal hydration levels.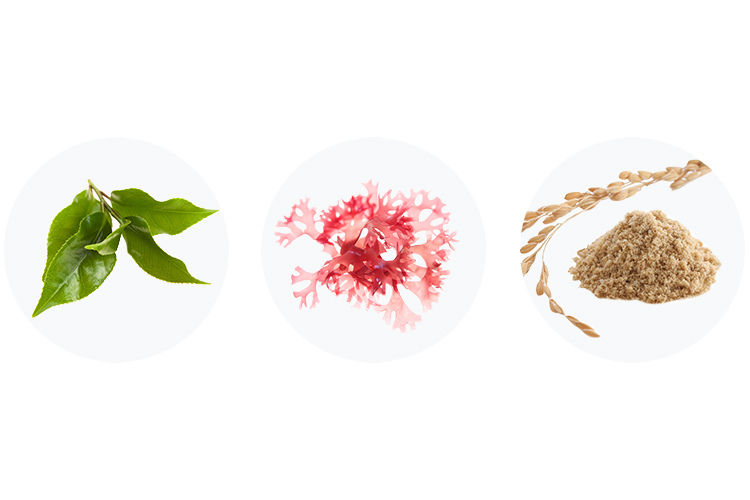 Hadasei-3
Tatcha's proprietary trio of anti-aging superfoods work in perfect harmony: Uji Green Tea is known to detoxify and help reduce premature signs of aging, Okinawa mozuku algae is packed with polysaccharides essential for skin water retention and renewal, and protein-rich Akita rice nourishes and moisturizes.
How To Use
Suggested Usage
Shake well to activate liquid and powders. Spritz several times from an arm's length away, then wait several seconds to dry. Use under or over makeup throughout the day.
Consumer Results
With one week of use:
100% agreed it gives skin a fresh look
100% agreed it helps refresh makeup throughout the day without disturbing it
97% agreed it helps reduce oil build-up
97% agreed it helps balance skin
97% agreed it gives a shine-free, radiant look
93% agreed it helps skin look smoother
*Based on a consumer study on 30 women with normal to oily skin. Individual results may vary.
The Satin Skin Mist
is rated out of
5
by
31
.
Rated

5

out of

5
by
Nessa
from
Wow, what a treat!
I have a sample of the mist for sometime now but never used it because it states it is for combination, oily skin. I have mature dry skin. It is very humid in New York now so, I decided to try it. I prepped my skin with Tatcha's Dewy skin cream, Tatcha sunblock, La Prairie's new powdered foundation and dusted with La Prairie's new loose powder. Since I was going outside for the day to work in the garden, I decided to try the satin skin mist. Eight hours later, my makeup still looks beautiful. It appears poreless, soft finish and not dry. I was very surprised and pleased with the results. Tatcha should make there own foundation to go with it.
Date published: 2019-07-07
Rated

4

out of

5
by
Lipstick Cutie
from
Refines pores, smooths skin
It's really good at refining pores, gave me a nice underglow without looking greasy, toned down that powdery look, & it held my makeup nicely too. It def gives the skin a "satiny" look. Didn't really notice a difference in oil control though as I used it under & on top of my makeup. The packaging is very pretty too. All in all, I like it, but wouldn't continuously keep buying it.
Date published: 2019-05-29
Rated

4

out of

5
by
Evan
from
Works great but...
This product works great but the sprayer keeps on getting clogged up and then I have to clean it out. Great product thought really helps keep my skin free from oils and I have very oily skin
Date published: 2019-06-14
Rated

3

out of

5
by
Mimi
from
Product is wonderful but the bottle is horrible
The product itself, like the rest of the Tatcha line is amazing but the nozzle gets jammed...you can shake it till the cows come home...press down....nothing...sometimes I get lucky and after pumping a few times I get a couple of sprays out if it but yesterday I gave up. I am going to buy my own bottle and transfer the product. Its keeps your skin looking amazing....I even chucked out my setting spay but the bottle is frustrating. If it works well in my own bottle I will definitely repurchase or maybe Tatcha could sell it in refill bottles instead.
Date published: 2019-06-27
Rated

4

out of

5
by
mea7397
from
Does exactly what it says...but
I have combo/normal skin and I really wanted to try this out during the summer months since my Tzone gets shiny. This does the trick, does not dry out my skin and it looks natural and not flat matte. BUT, this is my 2nd bottle. The first one just clogged up, the 2nd one works a bit better but I have to run it under hot water after EVERY use. If there was a way to decant and put in a different spray bottle I would because this is a frustrating thing to go through each day. Other than that, I really do love and recommend this product. I only hope they come up with the same fine mist without the clogging. Maybe impossible because of the clay, but I can hope. Not sure if I will rebuy only because of the clogging.
Date published: 2019-06-29
Rated

5

out of

5
by
ACOUCH
from
Flawless is all I can Say about this Product
I got this the day it was released I'm obsessed with everything from Tatcha. I feel like this was made for people just like me. It's amazing and I'm glad I have something else that's a sister to the Water Cream. This is definitely the best skin mist ever made.
Date published: 2019-06-05
Rated

5

out of

5
by
anniejune
from
Want to purchase after sample!
I received a delux sample of this and sprayed it on after putting on some light makeup one morning. During the day and into the evening, I noticed my skin looked better than usual! The following days I continued to use it after applying my makeup, and I think this has been keeping my skin looking great all day. I definitely want to add this to my daily routine and purchase the full size soon. Also, I love the ingredients.
Date published: 2019-06-13
Rated

4

out of

5
by
Carrie
from
Great product - bad bottle
I love this product and what it does. Makes my skin soft, flawless, and lasts all day. I use over makeup during the day, and after I've washed my face at night. Either way, it's amazing. One downfall is that the bottle clogs. Pretty instantly. I am really disappointed, as I love this product so much but can't use it like it want to. Because of this, I may not buy again. Tatcha, please fix your bottles!!!
Date published: 2019-07-06
Rated

3

out of

5
by
Heather
from
Product I like packaging not so much
The overall product being used on your skin I absolutely love I put it on all day Even on bare skin and since I'm very oily it helps control that with my face feeling fresh. Now I don't like the fact that the spray bottle it came in the spray nozzle does not work I had to put the product in another container.... considering how much this is I shouldn't of had to do that.
Date published: 2019-06-27
Rated

4

out of

5
by
barbara720
from
PLEASE fix the sprayer!
I love the product, BUT ... I wish I had read some of the other reviews regarding clogging! It is SO annoying! I even went out and bought a replacement bottle and I still have the same issue! Please, Tatcha, there has to be some way to correct this issue so your customers can really enjoy this product as we do with all your other ones.
Date published: 2019-06-30
Rated

5

out of

5
by
blissfullyskin
from
Works to balance oils
I noticed that my acne didn't really last as long, I've been applying the mist every day twice , and my acne has reduced a good amount, not completely, but it's honestly helped with my oils. I sometimes have issues with the spray, but that may be just me lol. Still a 5 star product just like everything else tatcha makes
Date published: 2019-06-08
Rated

1

out of

5
by
Snr5781
from
Disappointed
I really wanted to love this. I have oily skin and was looking for something to help curb that. I'm not sure if I got a bad batch or bottle, but I barely get 1 decent spray before it clogs up. I've had it nearly 10 days and gotten decent use out of it once.
Date published: 2019-06-19
Rated

1

out of

5
by
sunflower
from
Won't Spray
I ordered the satin skin mist a week ago and it won't spray. I've tried running it under hot water, but still doesn't work. I hate to complain and was excited about trying it, but this definitely is a problem
Date published: 2019-06-18
Rated

2

out of

5
by
DaisyBelle121
from
Pump Broke 2nd day
I bought this last week and was really excited to try it. I always love Tatcha's packaging until now. It took a few pumps to get it going, after gently shaking, and I used it to refresh my 9 hour day makeup. It didn't do a thing and that's ok, my makeup was a hot mess after 9 hours. The next morning I go to set my makeup and nothing will come out of the spray pump. It sounds like it's trying to work, but nothing comes out. The top of the spray pump felt very loose and made of very cheap plastic. I'm very disappointed with this expensive and now useless product. Why do your product packaging feel so much cheaper lately? Have you changed factories?? The pump on my brand new Camellia Oil feels the same way, cheap and loose. If a product has a spray pump, don't buy it! Stick to the creams and the essence.
Date published: 2019-06-20
Rated

5

out of

5
by
Dawn
from
Mid day pick me up!
I have oily to combination skin. Midday I am feeling a bit sluggish so I use Tatcha's satin skin mist and it gets rid of any oily shiny skin I have accumulated throughout the day and wakes me up. It is odorless and colorless. It is light and refreshing. I also use to set my make up and it gives a nice touch. I use Tatcha's skin care routine day and night and am always impressed with their products. Thank you Tatcha for giving me faith in your treasures.
Date published: 2019-07-06
Rated

1

out of

5
by
Jillrx
from
Sprayer didn't work for me
I generally love Tatcha products and was hopeful that this would be a nice addition to the papers for my oily/combo skin. Unfortunately, even the 1st time I used it the product spit out a bit and then the sprayer just got worse from there. At this point I have requested a return as I can't get any product out and have only used it about 4 times. Sorry Tatcha, but thank you for great customer service.
Date published: 2019-06-15
Rated

2

out of

5
by
Fatima25
from
I'm very disappointed
I'm having a problem with the spray dispenser i don't know if it's a manufacturing problem but i can HARDLY spray the product on my face. No matter how much i push down the dispenser it doesn't spray like if something is stuck in the tube (although nothing is there!) this wastes a lot of my makeup time around 3 minutes only trying to set my makeup with this product.
Date published: 2019-07-06
Rated

5

out of

5
by
linnic84
from
I'm in Love!
This product literally does it all! Sets my makeup? Check. Alleviates oiliness? Check. Nourishes my skin? Double check. It does all of the above while managing to feel luxurious on my skin and look super fabulous on my bathroom counter. Thank you, Tatcha, for creating a skin spray that takes good care of the sensitive, oily skin crew!
Date published: 2019-06-20
Rated

4

out of

5
by
Beautyjunkie12345
from
Great, but the sprayer needs work
Great products. However, I agree with another reviewer. The sprayer is not the best. This is very frustrating. It keeps clogging and half the time when it does work, I feel like I am not getting an even spay on my face. That part is disappointing. I even tried switching to another glass bottle and experienced the same issues.
Date published: 2019-06-26
Rated

1

out of

5
by
Kathy
from
Spray:doesn't work I can't rate it
I would love to give this a fair review but the spray worked once and then never again. I tried running it under hot water but no luck. I love all the other tatcha products.
Date published: 2019-07-06
Rated

1

out of

5
by
Anonymous
from
Pump broke-waste of money
I didn't get to try the product and cannot leave a review about the contents of the packaging since it was impossible to get the product out of the bottle.
Date published: 2019-06-20
Rated

1

out of

5
by
Nita
from
Doesn't Spray
Unfortunately I only got a single spray from the bottle. I even tried to unclog it by running hot water through it. For the price I wish it would work.
Date published: 2019-06-19
Rated

2

out of

5
by
cf1128
from
The bottle doesn't work.
I haven't had a chance to see if the product works because the bottle stopped spraying. I haven't had it whole week yet.
Date published: 2019-06-10
bvseo_sdk, dw_cartridge, 16.1.1, p_sdk_3.2.0
CLOUD, getContent, 157ms
reviews, product
Does this spray also provide moister to the skin ? 
Would this be used as a setting spray?
Thank you for your question! The Satin Skin Mist is an oil-free, liquid powder face mist with Okinawa clay for fresh, satiny smooth skin without added shine. It is ideal for combination and oily skin and may be applied over makeup to keep it smooth and fresh all day. We hope this helps!
Date published: 2019-05-22
Can you use this mist in combination with the dewy skin mist? Like spray the satin mist first, then the dewy skin mist? 
Thanks for your question! There are no rules with our Mists, so if you like the effect of layering them, you may certainly do so, however, they essentially provide opposite effects so using them separately makes more sense. The Satin Skin Mist is an oil-free, liquid powder face mist with Okinawa clay for fresh, satiny smooth skin without added shine. It is ideal for combination and oily skin. The Dewy Skin Mist is a spray on moisturizer rich in botanical oils that adds veil of lightweight hydration and makes skin look luminous and glowing at any time of day. It is ideal for normal to dry skin. We hope this helps!
Date published: 2019-07-04
is this product like a toner? or do you recommend it after moisturizer?
Thank you for your question! The Satin Skin Mist is not a toner. This treasure will help balance hydration for combination to oily skin types with Okinawa clay, smooth skin's texture with Japanese Wild Rose, and gives it a satiny finish without added shine. You may apply it after moisturizer, or over makeup for the desired effect. We hope this helps!
Date published: 2019-05-31
Can this be used with silk canvas?
Absolutely! Apply the Silk Canvas first, then any makeup you wish to wear, and finally spray the Satin Skin Mist.
Date published: 2019-05-24
In the video Tatcha has on the Sephora app, Elle says you can spray this before you apply makeup. Should it be applied after primer?
Thank you for reaching out! Our favorite time to apply this treasure is over your primer and makeup, or you may use it on bare skin as the last step in your skincare ritual to keep combination to oily skin fresh and smooth all day.
Date published: 2019-05-22
I tend to put my hydrating face mists in the fridge so that when I reach for them, they are extra refreshing. Can I do the same with this mist, even though it's more of a balancing/mattifying mist?
Thank you for your question! While the Satin Skin Mist does not need to be refrigerated, you may do so if you desire to apply it at a cooler temperature. Be sure to always shake the Satin Skin Mist before application.
Date published: 2019-05-24
I generally dry skin edging on combo. How does this work for dry skin or is there another recommended product? I use a lot of Tatcha skin care and am very pleased.
Thank you for your question! The Satin Skin Mist is ideally for combination and oily skin. For drier skin types, look to the Luminous Dewy Skin Mist for a veil of hydration and glow. We hope this helps!
Date published: 2019-05-24
bvseo_sdk, dw_cartridge, 16.1.1, p_sdk_3.2.0
CLOUD, getContent, 38ms
questions, product