Benefits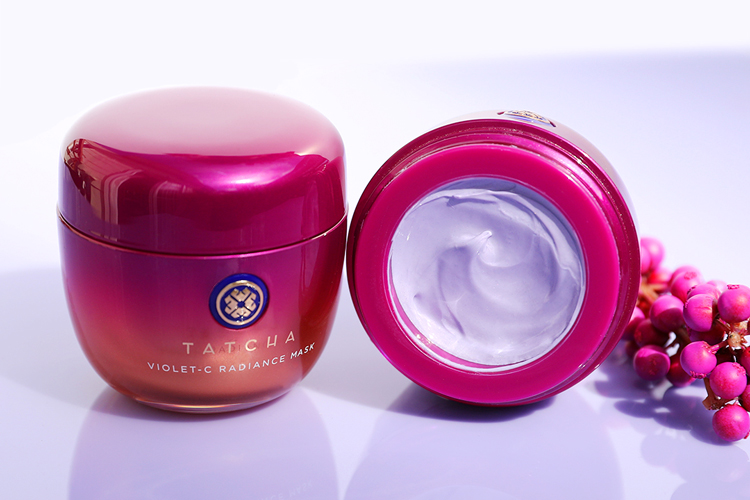 Why It Works
Instantly reveal remarkably softer, smoother skin with this creamy rinse-off treatment mask. The formula features two types of Vitamin C: a water-soluble vitamin C derivative that absorbs quickly for an immediate glow and an oil-soluble vitamin C derivative that remains in skin longer, providing antioxidant protection from UV damage for brighter, more even toned skin over time.
The mask is also powered by the Japanese beautyberry, a superfruit rich in antioxidants that was found to stabilize Vitamin C, maximizing its effectiveness.
A gentle 10 percent AHA complex of seven fruits removes debris and the buildup of dead skin cells to visibly improve skin texture and support the production of new skin cells. Tatcha's signature trio of Japanese anti-aging superfoods—green tea, rice, and algae—helps to restore a more youthful appearance.
Ingredients
Non-comedogenic. Non-irritating. Non-sensitizing. Dermatologist tested. Cruelty-free.
Formulated without:
Mineral oil, synthetic fragrances, sulfate detergents, parabens, urea, DEA, TEA or phthalates.
Hadasei-3
​Tatcha's trinity of anti-aging superfoods reveals soft, youthful skin.
How To Use
Suggested Usage
After cleansing, apply a generous, even layer to skin, avoiding the eye area. Leave on for 15-20 minutes and then rinse thoroughly with warm water. Can be used two to three times per week.
Suggested Ritual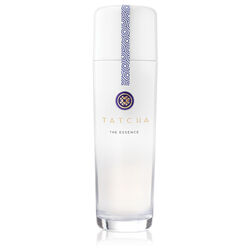 Step 1.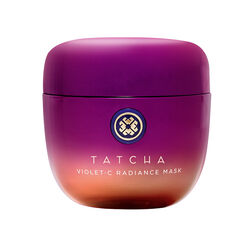 Step 2.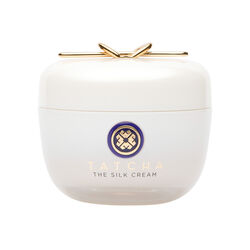 Step 3.
test
Violet-C Radiance Mask
is rated out of
5
by
30
.
Rated

5

out of

5
by
Anonymous
from
Unbelievable Results!
I'm excited to share my AMAZING results from using this Mask! My skin is left so smooth and it really has brightened up my skin, which was well over-due. The Vitamin C really enhanced my skin and worked wonders on my face. The overview of the product is fabulous; the yogurt smell and texture makes the product come to life along with the beautyberry smell! I cannot recommend this product enough and would never use anything else! Thanks for your hard work and enthusiasm you put into your Tatcha products ( not just the product but also the packaging ) * love struck face *. I should have taken before and after pictures to show friends the unbelievable results!
Date published: 2017-08-04
Rated

5

out of

5
by
Anonymous
from
The best product I never knew I needed!
I got a sample of this product on a whim. Initially I had little interest as I'd already been using other lines. But I was AMAZED after the first few applications. This product is creamy, goes on smoothly and feels very hydrating as it doesn't dry out during use. My skin was surprisingly soft afterwards given the AHA content is only 10%. This product is very gentle. No tingling or stinging. My skin started looking so much more radiant and my makeup now goes on more smoothly. I love how nourishing the ingredients are. I'm a convert and am saving for a full size. Tatcha never fails to surprise me!
Date published: 2018-01-20
Rated

5

out of

5
by
Barbara
from
Attention Sensitive Skin Users!
I have very sensitive skin and when anyone even mentioned AHA I wanted to run screaming. I purchased the new Violet-C Radiance Mask and I tried it today. This is now my new favorite! I did not experience any redness or burning which was always the case when I used other AHA products. Once even had a burn on my nose that took a month to heal. Not with Tatcha's new mask. I love all Tatcha products. Yet every time they come out with a new product I think I have what works for me. Then I try it (whatever the new product is) and again, I am amazed that I was wrong. I am so happy that Victoria has shared Tatcha with all of us. I am sure the future will bring more wonderful treasurers for all her clients.
Date published: 2017-07-04
Rated

5

out of

5
by
G. V.
from
Don't waste time, just buy it!
I spent the last 10 months trying to get rid of a nasty hyper-pigmentation all around my face due to years of waxing and being in the sun whiteout protection. I tried everything: IPLs, an AHA treatment that "helps elephants", another that promises that "genes" will be good.... Nothing worked. I got a sample of this mask at Sephora and wow, noticeable improvement. Then I bought the full size. Now my skin is 75% clear, in only three weeks. Hint: I used this treatment every other day for two weeks, then went down to twice a week.
Date published: 2017-11-17
Rated

5

out of

5
by
Anonymous
from
You're turning Violet, Violet!
If Willy Wonka had made skincare this might have been one of his creations. It is deliciously magical and I feel like I have won a golden ticket to glowing skin! It felt very gentle and comfortable the 15 minutes I left it on. When I rinsed it away, abracadabra! My face was so soft and instantly brighter. Of course, the fabulous Tatcha packaging makes me want to leave it out on my vanity. It looks like a crystal ball that will show you your bright future ahead! LOL Ok, done gushing...just try it for yourself and you will fall in love with your skin again.
Date published: 2017-07-04
Rated

5

out of

5
by
Oum
from
My favorite mask by far!
I'm on my third jar of this mask because I use it almost every day. Each time I open a new jar I get excited to see the color of this beautiful mask. I'm addicted! Addicted to the look, scent, and how my skin looks and feels when I use it. It is so easy to apply- one scoop is all that is needed. I rub it on like a moisturizer and go and scan Instagram (haha) for 15 minutes and poof, I'm done! I use a wash cloth to remove it and that gives me a little extra exfoliation as well. I'm now following up with The Deep Cleanse in the morning and my skin has never looked better. Love it!
Date published: 2018-02-06
Rated

5

out of

5
by
Tonya
from
Masks Bah....
So, I really don't like or make time for masks. Never have...until this one. I'm not sure why I felt compelled to venture into giving masks another whirl, but suspect it's because Tatcha was written on the pretty jar. How can one application of a purple cream-jell consistency provide plumping and just an overall younger appearance to the skin? With these impressive results, I've managed to find time twice a week to embrace a few minutes of purple skin and eat a nice bowl of crow. Tatcha's mask is sublime.
Date published: 2017-12-07
Rated

5

out of

5
by
Gianna
from
Helped acne scarring after years of trying to get rid of it!
2 years ago my face broke out in cystic acne after never having acne before. The acne is 95% gone now but I still have major scarring from picking and popping. I never write reviews but this deserved it. Even though it's an anti-aging mask, if you have scarring from acne TRY this product!!! I've been using it for about 2 weeks and my scarring is completely cleared up on one side of my face and almost clear on the other side. I have tried numerous products even from the dermatologist and nothing else has helped even the tiniest bit. I am so so so happy!! I also had texture on my cheeks near my nose and my face is soooo smooth now. This product is absolutely amazing and has given me so much confidence in my face and hope that I will have nice skin.
Date published: 2018-01-29
bvseo_sdk, dw_cartridge, 16.1.1, p_sdk_3.2.0
CLOUD, getContent, 10ms
reviews, product
How long will it take to see results?
You'll see softer, smoother skin after just one use. As with all brightening formulas, the brightening benefits increase over time with each use.
Date published: 2018-08-15
With the 10%(?) blend of AHAs in this mask, I was wondering if it would be unwise to use the Rice Enzyme Exfoliant (or a cleanser also containing AHAs) before this mask? Would it also be a bad idea to use any of those other exfoliants afterwards?
Thank you for your question! If your skin is quite sensitive, we would suggest skipping the Rice Enzyme Powder at times when you apply the mask. If not, it is fine to use the Rice Enzyme Powder as directed for 15 seconds. Then apply The Essence if you use it, followed by the Violet C Radiance Mask for about 15 minutes and rinse. Finish with your regular serums and moisturizers. You can use the mask up to three times per week. We would not suggest using another cleanser with AHAs at the same time. We hope this helps!
Date published: 2018-07-17
How does this product keep Vitamin C stable in a jar format?
Japanese Beautyberry helps to stabilize Vitamin C derivatives. This formula does not contain ascorbic acid, which would oxidize. The Vitamin C derivatives are very skin compatible and stable, and convert to ascorbic acid naturally when applied to the skin.
Date published: 2018-08-15
What step do I use this in my ritual?
Use the Violet-C Radiance Mask after cleansing the skin and applying The Essence. After rinsing, you can reapply The Essence if desired, then follow with your preferred serum and moisturizer.
Date published: 2018-08-15
Why haven't you made a video for this product?
That is a great question! We are working hard to provide a video presentation of this treasure. Thank you so much for your patience!
Date published: 2018-08-14
How often should I use the mask?
This mask can be used two to three times per week
Date published: 2018-08-15
So I just bought this product for my mother, and she's in love with it!!! Thank you for allowing me to introduce her to something so luxurious and beautiful to pamper herself. I was wondering though, what is the shelf life/expiration date this product?
That is a great question! The Violet C Radiance Mask has a shelf life of 2-3 years unopened. You don't need to refrigerate it, just keep it in a cool dark place. (Heat and light are skincare's enemy) Once opened, it is good for 6-8 months. These masks are made in small batches in Japan and immediately shipped to us for distribution ensuring they are fresh when you receive them. We hope this helps!
Date published: 2018-07-23
When using this in a routine where would it go? I also have the oil the rice enzymes the essence and the water cream 
Great question! For best results, we recommend cleansing your skin and using The Essence before applying the Violet-C Radiance Mask. After using the mask, apply The Water Cream. Always, TATCHA
Date published: 2018-06-18
bvseo_sdk, dw_cartridge, 16.1.1, p_sdk_3.2.0
CLOUD, getContent, 7ms
questions, product

Purity Promise
We promise our formulas will always be free from parabens, synthetic fragrances, mineral oil, sulfate detergents, phthalates, urea, DEA, TEA and many other ingredients. The collection is non-irritating, non-sensitizing and dermatologist tested.