GOLD
Camellia Beauty Oil
30ml / 1.01 oz.
You May Also Like
The precious Camellia was first discovered, thousands of years ago, by Japan's Oshima Island farm girls who applied the flower's extract to their skin and hair. The Ama (Japanese female free divers) evolved this ancient beauty secret, coating their bodies with Camellia Oil to protect their skin during frigid ocean dives. Centuries later, geisha began applying nutrient-rich Camellia Oil after bathing, a luxurious addition to their daily beauty ritual.
How do I use this product?
After cleansing, apply a few drops to dry skin. TATCHA's Camellia Beauty Oil can be used on the face, neck and body, and at the ends of the hair.

What purpose do the gold flakes serve?
The gold flakes will crush when used, leaving a subtle gleam on the skin.
What step in my skin care ritual is the Camellia Beauty Oil?
The Camellia Beauty Oil can be used as a moisturizer in the fourth step of the ritual, or as needed to nourish and protect skin and hair.
When should I use this product?
Camellia Beauty Oil can be used day and night, or as needed throughout the day.
Can I use this product around my eyes?
Yes, this item is safe for use around the eyes.
What skin type is the Camellia Beauty Oil best suited for?
The beauty oil is appropriate for all skin types, but is most effective for those with dry or combination skin.
Will the Camellia Beauty Oil make me break out?
No — like all Tatcha pieces, the Camellia Beauty Oil is non-comedogenic and will not cause breakouts.
Love the Camellia Oil

I love this oil. I mix this Camellia Oil with an anti-serum from another skin care line. I do enjoy the scent and how it is so light on the skin that it's not too oily and it completely absorbs into my skin before putting on a skin corrector and night cream. I have noticed the texture of my skin has changed in over one month. Thank you.

Read More

Unlike anything else

I've had problems with other so-called beauty oils that cause breakouts or reactions with my sensitive skin. I was a little nervous about trying a beauty oil, but I've had such good luck with other Tatcha products, I purchased. I ordered this through QVC and I am SO glad I did! I will definitely purchase this again. When I opened the gorgeous packaging and saw the beautiful gold flakes floating around, I knew I was in for a major treat. I love how this just makes my skin glow and feel so soft and amazing. It is so light and luxurious. Plus, it smells incredible! I am very price conscious but I am also very value conscious. I love that the Gold Camellia Beauty Oil is filled right up to the top and that a tiny bit goes a long way. Do your skin a favor and treat it to Gold Camellia Beauty Oil. You won't regret it!

Read More

Luxurious Purchase! Worth Every Penny!!!

Amazing product! One of the best beauty oils I have ever tried and I have tried a good chunk that is out there. No need to look any further, this is one of those items that turns into one of the holy grail of personal grooming products you will always need and think "where has this been all my life?". I feel like I am on an island paradise when I massage this oil on my face, being transported to another place and time with the amazing smell, texture and feel of this luxurious product. It is also great for soothing dry patches on skin, which I sometimes get around my nose and chin. Just one use clears it up and gently takes away the dead skin. Awesome use for hair, taming frizz, flyaways and soothing body as well. It is a multi use item which offers more incentive to shed the bucks to purchase this. You will not regret this purchase and the price is definitely worth the benefits of glowing, healthy, radiant skin. Hope this review is helpful to you all!

Read More
Gift Wrap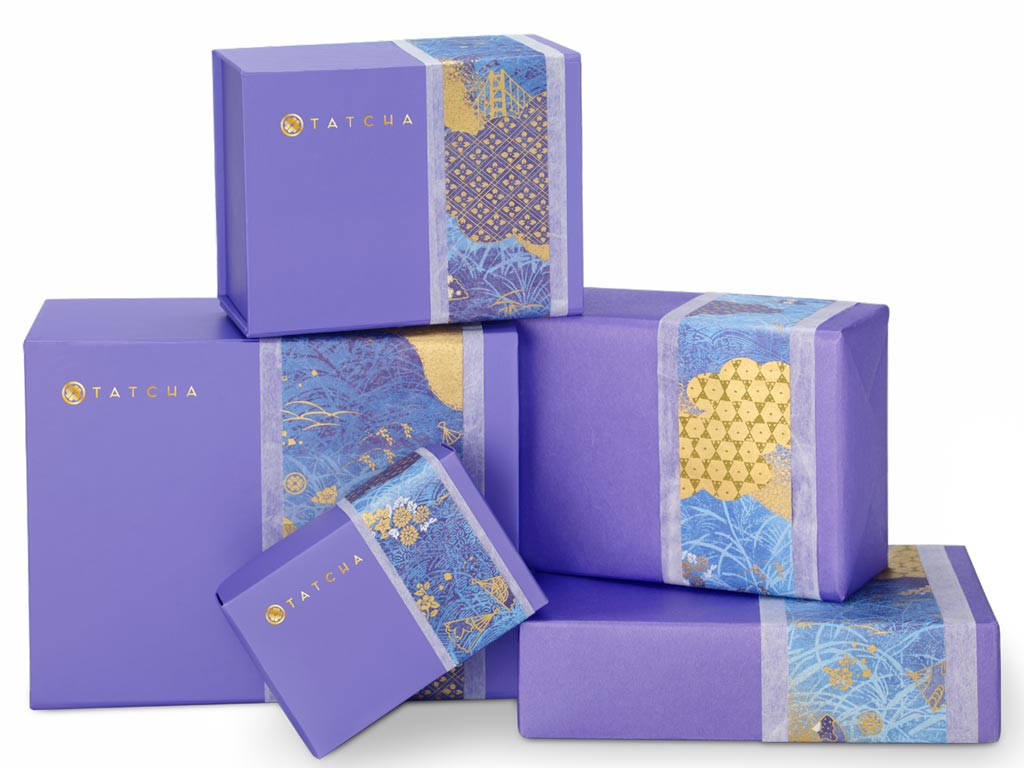 Most items will arrive in our signature gift box accented with blue washi paper. Boxed sets will be wrapped in our custom purple paper, also accented with blue washi.