GOLD
Camellia Beauty Oil
30ml / 1.01 oz.
You May Also Like
The precious Camellia was first discovered, thousands of years ago, by Japan's Oshima Island farm girls who applied the flower's extract to their skin and hair. The Ama (Japanese female free divers) evolved this ancient beauty secret, coating their bodies with Camellia Oil to protect their skin during frigid ocean dives. Centuries later, geisha began applying nutrient-rich Camellia Oil after bathing, a luxurious addition to their daily beauty ritual.
How do I use this product?
After cleansing, apply a few drops to dry skin. TATCHA's Camellia Beauty Oil can be used on the face, neck and body, and at the ends of the hair.

What purpose do the gold flakes serve?
The gold flakes will crush when used, leaving a subtle gleam on the skin.
What step in my skin care ritual is the Camellia Beauty Oil?
The Camellia Beauty Oil can be used as a moisturizer in the fourth step of the ritual, or as needed to nourish and protect skin and hair.
When should I use this product?
Camellia Beauty Oil can be used day and night, or as needed throughout the day.
Can I use this product around my eyes?
Yes, this item is safe for use around the eyes.
What skin type is the Camellia Beauty Oil best suited for?
The beauty oil is appropriate for all skin types, but is most effective for those with dry or combination skin.
Will the Camellia Beauty Oil make me break out?
No — like all Tatcha pieces, the Camellia Beauty Oil is non-comedogenic and will not cause breakouts.
My Fav!

I am so delighted to apply this product to my face as it smells wonderful. A beautiful face oil that the the skin drinks in leaving no greasy feeling behind.

Read More

Simply the Best

I have used several facial oils but this one is definitely the very best. My skin has never felt so soft and smooth. Just a few drops is all you need and the bottle lasts a long time. Would not be without this one.

Read More

"Must Have" item for my skin car

This oil is my "must-have" item. I used to have extremely oily skin but as I reached 30s my skin suddenly became dry/dehydrated. I used numerous products in order to improve my skin condition but most products made my skin worse. Then, I had a chance to try this beauty oil and it really improved my skin!! This is how I have used this oil. Right after cleansing face, I put few drop and massage your face for few minutes. In this way, you can preserve moisture. I use this method twice a day (morning and night) and I have brighter/glowing skin in these days.

Read More
Gift Wrap Details
Signature Wrapping Paper
Our holiday gift sets, curated gifts, and the Ritual Discovery Kit arrive wrapped in signature purple paper with a seasonal decorative embellishment.
For special gift wrapping requests, please contact our Customer Care team at info@tatcha.com or (888) 739-2932 ext. 1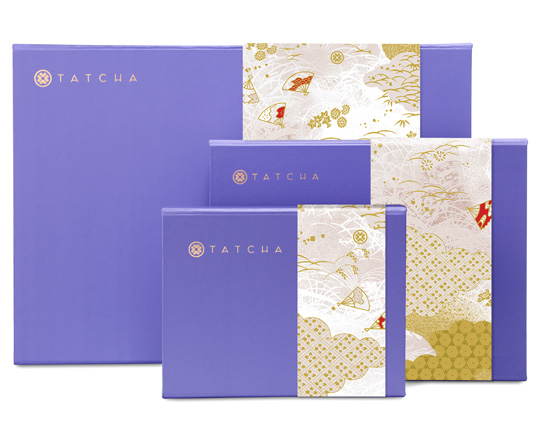 Signature Gift Box
Individual items and all other sets arrive in our signature gift box accented with a band of seasonal washi paper. Items will be combined into a single box unless otherwise requested. Any additional boxes needed are complimentary.
For special gift wrapping requests, please contact our Customer Care team at info@tatcha.com or (888) 739-2932 ext. 1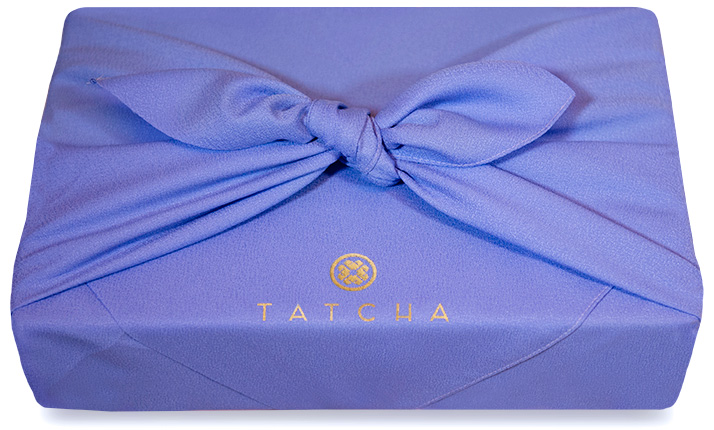 Traditional Japanese Furoshiki
Kiri Collections arrive wrapped in traditional Japanese furoshiki.
For special gift wrapping requests, please contact our Customer Care team at info@tatcha.com or (888) 739-2932 ext. 1