LUMINOUS
Dewy Skin Mist
40ml / 1.35 fl oz
You May Also Like
For centuries, Japanese geisha have used the facial waters of plant extracts to nourish their exquisitely flawless complexions. Distilled from cherished botanicals, these facial waters would be applied with perfume misters for a refreshing boost of weightless hydration, creating an alluring glow.
Vogue China

"Miss Mist"

"Does not disturb makeup and is highly moisturizing, with a light soothing scent that calms and relaxes."

O: The Oprah Magazine

"The story behind TATCHA skincare"

"Rich in the emollient squalane, Luminous Dewy Skin Mist refreshed dull skin."

VOGUE.com

"Beating the Heat with Summer's Ten Best Hydrating Mists"

"I love layering them on before foundation to prep the skin. In some cases, it's hydrating enough that I don't even need a separate moisturizer." adds Daniel Martin, celebrity makeup artist.

New York Times

"A Quartet of New Spritzes for the Face"

"The collection's facial spray, which comes in a narrow lavender ombre bottle, has a pleasantly moist feel and contains green tea, Japanese rice bran, and red algae."

ELLE

"About Face"

"Maintain a pretty glow with pick-me-up spritzes of TATCHA Luminous Dewy Skin Mist"

ELLE

"Fly Girls"

"TATCHA Luminous Dewy Skin Mist protects skin from the moisture-zapping cabin air."

Harper's Bazaar

"Seal in Intense Hydration with a Mask and a Mist"

"Restore plummeting moisture levels with a moisturizing ritual"

Coastal Living

"Best Beauty Picks for the Beach"

"Delivers hydration and antioxidants via Okinawan red algae, green tea, and rice bran extract."

Modern Luxury

"Complexion Perfection"

"TATCHA founder Victoria Tsai's timeline for wedding luminosity."

New York Post

"A Batch of New Skincare Products that Promise to Get the Wrinkles Out"

"Warning: side effects might include getting mistaken for your daughter."

The Zoe Report

"Too Darn Hot: Summer Beauty Savers"

"When the sun becomes too scorching to bear, spritz yourself with this luminous, hydrating skin mist."

Stylelist.com

"7 Light Face Moisturizers for a Freakout-Free Summer"

"...our favorite warm-weather moisturizers."

GenLux

"My Beauty Picks for the Winter Season"

"This luxurious skin mist from TATCHA was born from the heritage of the geisha's beauty ritual."
How do I use the LUMINOUS Dewy Skin Mist?
This delicate moisturizing mist can be used anytime day or night, before or after applying makeup. Hold 10-12 inches away from face, spritz 2-3 times and allow to absorb. If you overspray or it is very humid, use TATCHA Aburatorigami to pat away any excess.
How is the LUMINOUS Dewy Skin Mist different from hydrating mists?
Hydrating mists are usually a mixture of fragrance, water and alcohol. They feel cool and smell great when you spray them but the skin is actually drier in moments as the water and alcohol evaporate from the skin. Unlike conventional hydrating mists, TATCHA's LUMINOUS Dewy Skin Mist is a liquid moisturizer. Its delicate emulsion of Liquid Silk, Red Algae, Camellia Oil and potent moisturizing actives keep skin dewy and hydrated anytime, anywhere.
For whom is the LUMINOUS Dewy Skin Mist ideal?
The LUMINOUS Dewy Skin Mist is ideal for those with dry or combination skin. It is also beneficial for those who live in dry climates, fly often, or are often exposed to air-conditioning or heaters, which can rob skin of essential moisture.
The best setting spray ever!

I love this spray...on my second one with a third in the closet just waiting!! I use this as the last part of my makeup application. One little spray covers most of my face and gives me a luminous finished look. Gets rid of any creasing from powders and concealers under my eyes. Love this spray. I have tried many others. Done with them. Worth the price for Tatcha!!

Read More

Great under make up!

I bought this to use as a light moisturizer under my makeup and I love it! The packaging is beautiful and luxurious. 2 or 3 sprays covers my face and doesn't effect the wear time of my makeup. This spray keeps me hydrated without making me greasy or oily. I will repurchase and recommend to friends!

Read More

Best refresher

I love this spray for my mid-day refresher. It gives light, non-greasy hydration with an overall glow! I especially can't live without it when I travel!! The only thing I would change is the spray pump applicator, to make the spray wider for a more even application.

Read More
Gift Wrap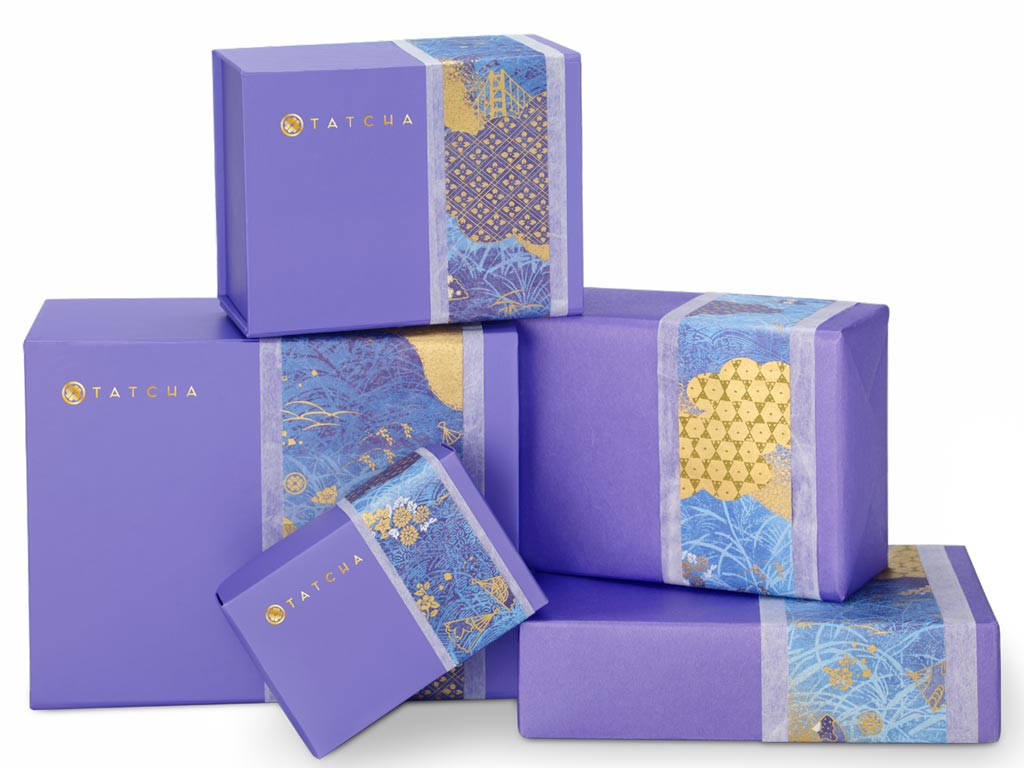 Most items will arrive in our signature gift box accented with blue washi paper. Boxed sets will be wrapped in our custom purple paper, also accented with blue washi.