Tatcha Curated
24-Karat Gold Leaf Tumblers
8cm x 6.5cm diameter / 6.5 fl oz.
Sharing a drink is symbolic of celebration, gathering and friendship. These special glasses, made exclusively for TATCHA by expert artisans in Shizuoka near Mt. Fuji, combine three cherished forms of Japanese craftsmanship — handmade washi paper (set at the base); gold-leafing and urushi lacquering on the exterior. Each one is a piece of art, hand-crafted to last for generations.
Custom in Japan dictates that one must never pour one's own drink and that no glass ever be empty, thus ensuring a never-ending cycle of camaraderie and good cheer. Kanpai! (Cheers!)
Not microwave or dishwasher safe. The glasses hold 6.5 fl. oz. each and are presented in a handmade wooden kiri box.
The Signature Craft of Shizuoka
These glasses are handmade in Japan's Shizuoka Prefecture, known for its long history of traditional arts and craftsmanship. Lacquerware is a particular specialty of the region because when shrines were being built centuries ago, the best artisans in the country were summoned. Many stayed long after the construction was completed, laying the foundation for a thriving artistic community.
Gift Wrap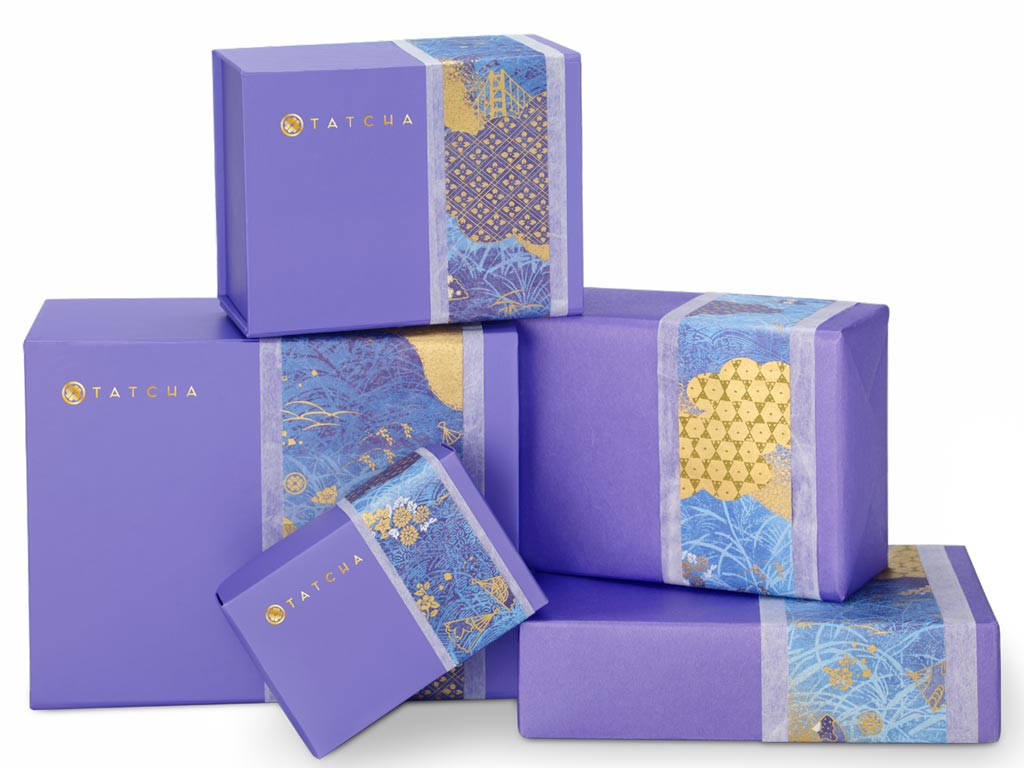 Most items will arrive in our signature gift box accented with blue washi paper. Boxed sets will be wrapped in our custom purple paper, also accented with blue washi.