GOLD
Camellia Nourishing Lip Balm
8g / 0.28 oz.
You May Also Like
The precious Camellia was first discovered, thousands of years ago, by Japan's Oshima Island farm girls who applied the flower's extract to their skin and hair. The Ama (Japanese female free divers) evolved this ancient beauty secret, coating their bodies with Camellia Oil to protect their skin during frigid ocean dives. Centuries later, geisha began applying nutrient-rich Camellia Oil after bathing, a luxurious addition to their daily beauty ritual.
When should I use the GOLD Camellia Nourishing Lip Balm?
The Camellia Nourishing Lip Balm can be used anytime for soft, nourished lips.

What purpose does the gold serve?
The gold dissolves on application for a sensual gleam.
These are my lips?!?

For some time I have been using Dior lip maximizer at night but I still get dry lips with skin that I bite into, they crack and bleed. My lipsticks never go on nice no matter how good the formula. But after using Tatcha lip balm for a few days and playing with my holiday matte red lipstick I noticed how smooth it looked. Then today I put on a bright pink rouge allure velvet lipstick and it looked gorgeous. I swear it glided over my lips with perfection. Now I can experiment with more lipstick colors and wear them without dry lips that scrape my lipstick to shreds. My lips looked fuller, healthy and ready for the holiday lip colors. I'm so happy with the result, no more thoughts of getting injections. My lips looked like perfect porcelain doll lips after lining them and perfecting the shape! Thank you Tatcha.

Read More

Soft lips

I've been using the lip balm for two weeks now. It feels really nice on the lips. I don't need to apply a lot to get my lips moisturized. It doesn't give the appearance as if I just smeared a bucket of vaseline on my lips like other lip balms. Just natural soft looking lips :) I'd definitely recommend.

Read More

Best of the best lip balm ever!

At first I didn't want to try it because the gold layer was there was too pretty to mess up. As soon as this product came, I wiped and scrubbed off my lip stick leaving some skin peeling off. I picked on some and there was no way I can peel off all the dead skin off my lips or I'll end up tearing my lips off. Oh well, so I applied the Tatcha gold lip balm on my lips. It smells so amazing! And it soften my lips right away and I no longer see the dead half peeled skin on my lips anymore. I usually need Chapstick on my lips constantly and I hate that I get a yucky white layer. Using Tatcha lip balm, I love the fact that after a few hours or even the next morning, my lips are super soft and moist. I don't have that "omg my lips are dry I need lip balm again" thinking in my mind because my lips are no longer dry. The best ever! If only I found this when I had a bad allergy reaction to some lip balms like the cocoa butter, blistex, and eos. Using hydrocortisone was horrible. I love love this Tatcha gold lip balm. Must have!!! Thank you so much!

Read More
Gift Wrap Details
Signature Wrapping Paper
Our holiday gift sets, curated gifts, and the Ritual Discovery Kit arrive wrapped in signature purple paper with a seasonal decorative embellishment.
For special gift wrapping requests, please contact our Customer Care team at info@tatcha.com or (888) 739-2932 ext. 1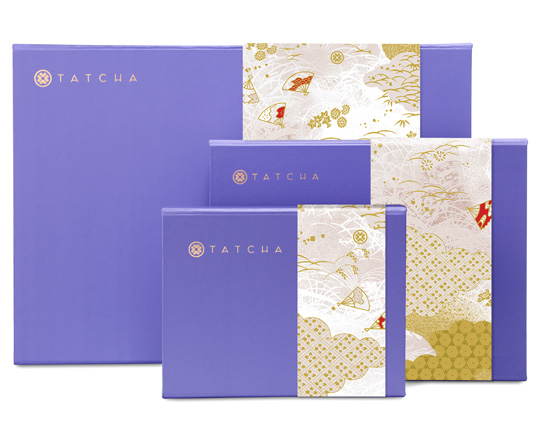 Signature Gift Box
Individual items and all other sets arrive in our signature gift box accented with a band of seasonal washi paper. Items will be combined into a single box unless otherwise requested. Any additional boxes needed are complimentary.
For special gift wrapping requests, please contact our Customer Care team at info@tatcha.com or (888) 739-2932 ext. 1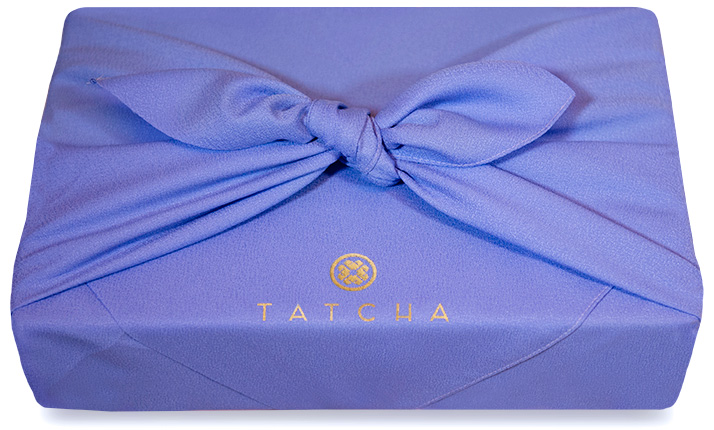 Traditional Japanese Furoshiki
Kiri Collections arrive wrapped in traditional Japanese furoshiki.
For special gift wrapping requests, please contact our Customer Care team at info@tatcha.com or (888) 739-2932 ext. 1