SUPPLE
Moisture Rich Silk Cream
55ml / 1.86 oz.
You May Also Like
The last step in a geisha's skincare ritual is a wax base to create a poreless primer for her iconic makeup. This barrier locks in moisture and protects her skin against environmental aggressors, leaving skin more supple with each application.
How do I use this product?
After cleansing and polishing, use spatula to scoop out a pearl-sized amount of cream. Gently massage onto face.
What step in my skin care ritual is this product?
The Moisture Rich Silk Cream is the fourth and final step in the ritual process. For best results, use after the Camellia Cleansing Oil, Polishing Powder, and Deep Brightening Serum.
When should I use this product?
The Moisture Rich Silk Cream is the final step in the Ritual process, designed for morning and night use. It is formulated with anti-aging and calming ingredients to counteract inflammation and irritation. In the morning, use before applying makeup.
Does this cream work as an anti-aging product?
Yes, underneath the protective silk barrier, TATCHA's proprietary HADASEI-3 complex penetrates deeply to prevent and repair premature aging.
Can this work as a primer?
Yes, the unique silk protein in this cream forms an invisible, moisture-binding network that acts as a smooth canvas on which to apply makeup. In addition, the formula absorbs quickly so that makeup can be applied smoothly as the next step.
What is the difference between the Supple Moisture Rich Silk Cream and the Ageless Enriching Renewal Cream?
Our Supple Moisture Rich Silk Cream works for all skin types, allowing skin to retain its own moisture. We created the Ageless Enriching Face Cream for those with especially dry or more mature skin, to intensely moisturize and nourish the skin with time-tested anti-aging extracts that have been shown to boost collagen production and fight free-radical damage.


Game Changer

I can not live without this miracle moisturizer. A little goes a long way. It absorbs beautifully, is not remotely greasy, wears perfectly under make-up and leaves your skin hydrated. I travel regularly and this performs for me in the extreme humidity just as well as in the dessert. It's Pure luxury meets function and it delivers!

Read More

Definitely worth the price

Got this as a sample. Even with the tiny amount I was hooked! I got a few uses in and even with that I noticed my combination skin had a healthy glow and felt so soft to the touch. I know many other creams out there that are just as costly and more that don't come close to what this one does for your skin. Definitely purchasing the full size! A little goes a long way.

Read More

Dreamy soft skin

The moment I tried this product for the first time, I instantly fell in love. The moisture rich silk cream is by far one of the best moisturizers I have ever tried. My skin feels soft, supple and healthy. The scent is also calming, which I absolutely love. Even my husband loves it! :)

Read More
Gift Wrap Details
Signature Wrapping Paper
Our holiday gift sets, curated gifts, and the Ritual Discovery Kit arrive wrapped in signature purple paper with a seasonal decorative embellishment.
For special gift wrapping requests, please contact our Customer Care team at info@tatcha.com or (888) 739-2932 ext. 1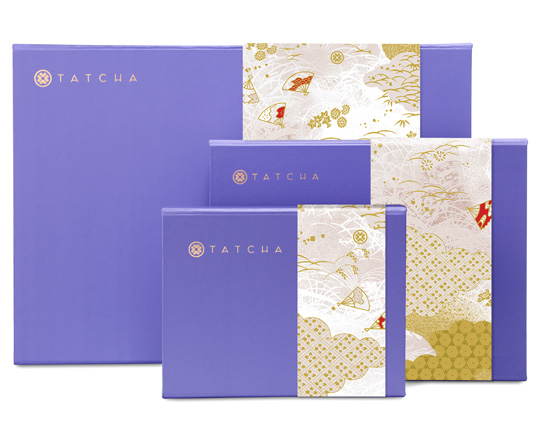 Signature Gift Box
Individual items and all other sets arrive in our signature gift box accented with a band of seasonal washi paper. Items will be combined into a single box unless otherwise requested. Any additional boxes needed are complimentary.
For special gift wrapping requests, please contact our Customer Care team at info@tatcha.com or (888) 739-2932 ext. 1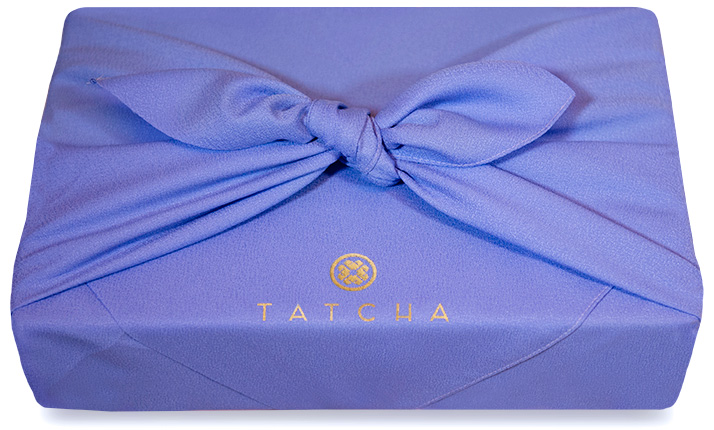 Traditional Japanese Furoshiki
Kiri Collections arrive wrapped in traditional Japanese furoshiki.
For special gift wrapping requests, please contact our Customer Care team at info@tatcha.com or (888) 739-2932 ext. 1