SUPPLE
Moisture Rich Silk Cream
55ml / 1.86 oz.
You May Also Like
The last step in a geisha's skincare ritual is a wax base to create a poreless primer for her iconic makeup. This barrier locks in moisture and protects her skin against environmental aggressors, leaving skin more supple with each application.
How do I use this product?
Scoop a pearl-size amount of cream with the gold spoon. Massage gently onto face, neck and decolletage in upward strokes. Use day and night, every day.
What step in my skin care ritual is this product?
The Moisture Rich Silk Cream is the fourth and final step in the ritual process. For best results, use after the Camellia Cleansing Oil, Polishing Powder and any Serum.
When should I use this product?
Suitable for use morning and night. It is formulated with lightweight ingredients to soothe, hydrate and combat the signs of aging. Always apply treatments and serums in order of lightest to thickest.
Does this cream work as an anti-aging moisturizer?
Yes, underneath the protective silk barrier, Tatcha's proprietary anti-aging HADASEI-3™ complex helps to reduce signs of premature aging.
Can this work as a primer?
Yes, the unique silk protein in this cream forms an invisible, moisture-binding network that acts as a smooth canvas on which to apply makeup. In addition, the formula absorbs quickly so that makeup can be applied smoothly as the next step.
What is the difference between the Supple Moisture Rich Silk Cream and the Ageless Enriching Renewal Cream?
Our Supple Moisture Rich Silk Cream works for all skin types, allowing skin to retain its own moisture. We created the Ageless Enriching Face Cream for those with especially dry or more mature skin, to intensely moisturize and nourish the skin with time-tested extracts that have been shown to support natural collagen production and protect against environmental stressors.
Perfect for summer

My skin has been always in trouble since this Summer. My skin type changes a little when the season changes, but basically my skin is dry. Since the summer came, my old moisturizer didn't work for me at all. My skin became a little bit oily, but I can feel that deeply my skin is really dry. When I say this one is perfect for the summer, it's because it won't give you an oily finish, but your skin can be moisturized deeply. I do used a lot masks to help my skin. This one also does a really good job of keeping my skin in good condition. I have tried two samples during last Winter, and I think this one won't be enough for someone who has dry skin to use in winter. Overall, I love this product and feel it is a really safe choice.

Read More

Best moisturizer

This is honestly the best moisturizer out there in the market. Light texture and consistency, yet very moisturizing formula. Definitely give this a try.

Read More

I love this product!

I love every Tatcha product that I have tried! I'm not one for gimmicks and exaggerations. I'm not looking to change the world with my beauty regime, but I do feel this line of products has changed the way I see myself! I am very pleased with my entire experience with Tatcha every time! Thanks Tatcha!

Read More
Gift Wrap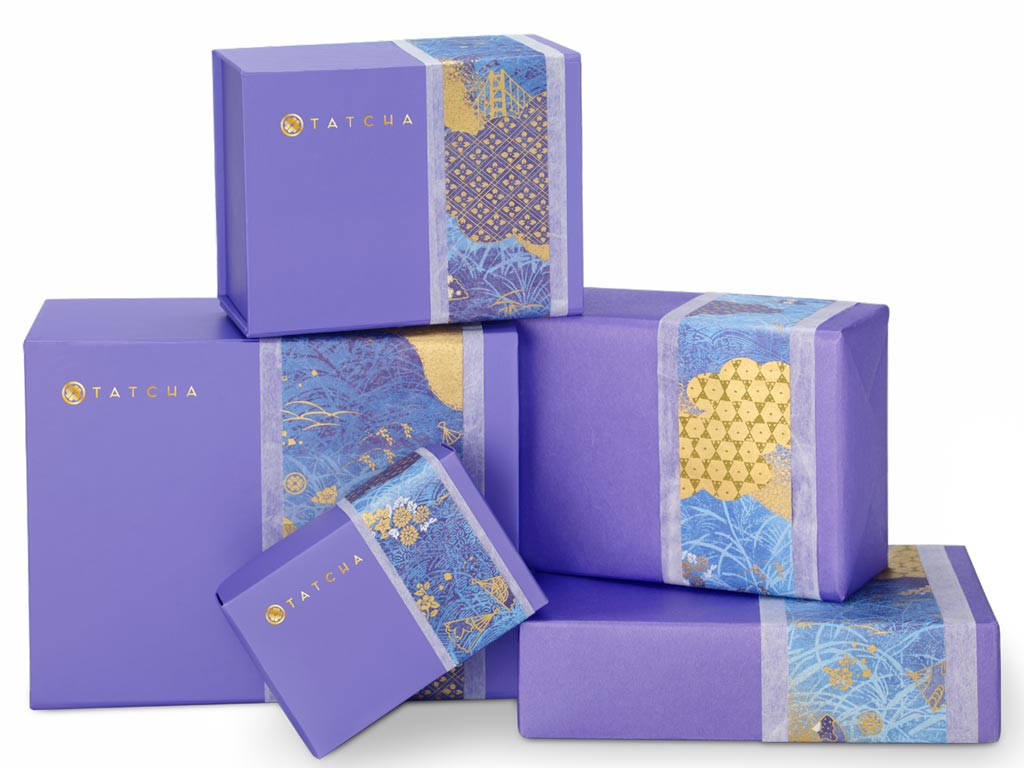 Most items will arrive in our signature gift box accented with blue washi paper. Boxed sets will be wrapped in our custom purple paper, also accented with blue washi.