Tatcha Curated
Obon Tray
8 x 11 in
Elegant trays, or obon, are used in Japan for everything from formal tea ceremonies to everyday business transactions. This tray was created exclusively for Tatcha, covered in 22.5-karat gold leaf and featuring the Tatcha crest, a single flower, as a symbol of our heritage. Paired here with our One Step Camellia Cleansing Oil and The Silk Cream for supple skin, exquisitely displayed as the Obon Tray Trio.
Care and Handling: Wipe with soft cloth, do not immerse in water.
The Signature Craft of Kanazawa
The legacy of gold-leafing has deep roots in Japan, especially in Kanazawa, whch is also known as the 'Marsh of Gold.' Craftsmen there created this special tray for TATCHA, pounding the gold into a mere 10,000th of 1 millimeter for a beautiful, light-reflecting effect. Geisha long ago realized the uniquely illuminating powers of this precious metal, often using crushed gold leaf on their skin and lips for a sensual gleam.
Gift Wrap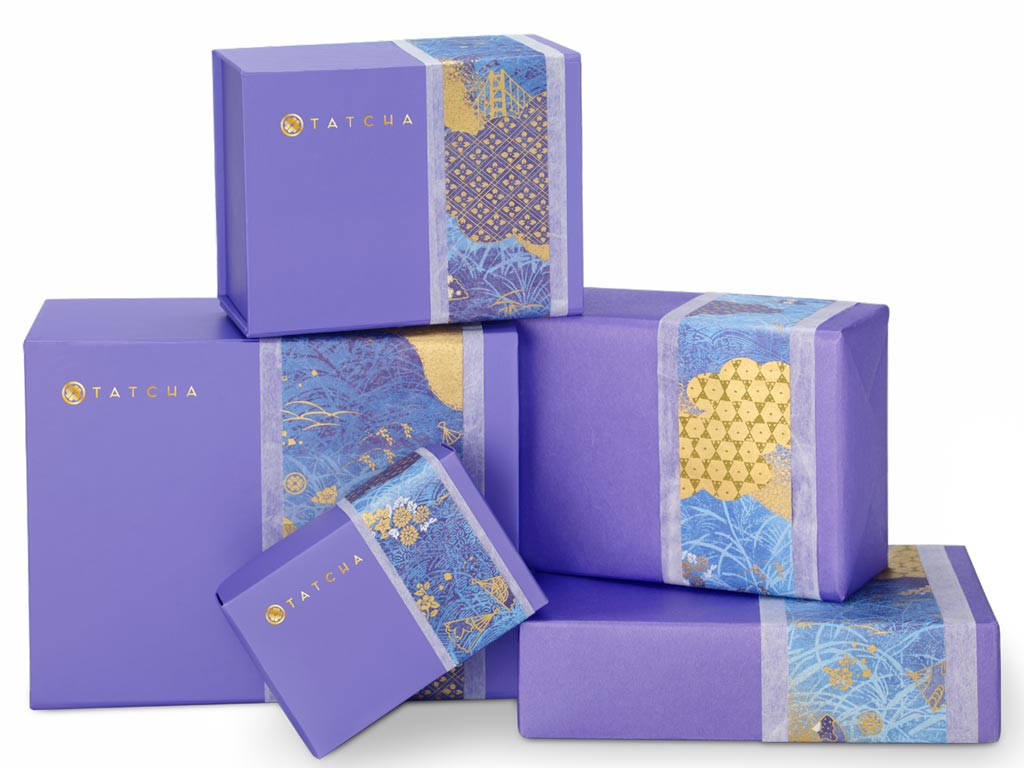 Most items will arrive in our signature gift box accented with blue washi paper. Boxed sets will be wrapped in our custom purple paper, also accented with blue washi.