PURE
One Step Camellia Cleansing Oil
150 ml / 5.1 fl. oz.
You May Also Like
The glowing skin and flowing hair unique to Anko, the camellia harvesting women of Oshima Island, were a mystery to most outsiders. But not to the geisha, who have used this oil for centuries to remove perform­ance makeup without stripping skin. It is one of their greatest secrets - used for centuries to ensure optimal health of hair, nails and skin, camellia oil is rich in antioxidants and fatty acids, and very mild on the skin. Centuries of experience have created the perfect cleanser for your everyday beauty routine.
How do I use this product?
Begin with dry hands and a dry face. Apply 1-2 pumps of the Camellia Cleansing Oil into the palm of your hand. Massaging into skin in circular motions. The oil will emulsify into a milk and spirit away makeup and impurities effortlessly. Rinse with warm water and follow with Rice Enzyme Powder.
What step in my skin care ritual is the Camellia Cleansing Oil?
This is the first step in the ritual. For best results, follow with the Rice Enzyme Powder, then a Tatcha serum and moisturizer.
When should I use this product?
It is a gentle cleanser that can be used morning or night and is ideal for removing makeup.
What does One Step mean?
Other oil cleansers on the market are often used for makeup removal but often leave a film of residue on the skin that can require a second step of cleansing. Removes makeup and emulsifies completely, leaving skin fresh and pure without the need for double cleansing.
Can I use this product around my eyes?
Yes, it is formulated to gently remove makeup from around the eyes, as well as the rest of the face.
Is it safe for contact lenses?
Yes, it is gentle on the eyes even if you're wearing contact lenses.
Does this product work for people with oily skin?
Yes, it is an effective and healthy cleanser for all skin types.
Will the Cleansing Oil make me break out?
No, it emulsifies and washes away completely, leaving skin oil-free.
Does it contain mineral oil?
Unlike other cleansing oils, our oil cleanser does not contain any mineral oil.
Awesome!

I have been using this- and several other Tatcha skin care products regularly since March! I love them all!! This cleansing oil makes my skin feel so smooth and soft and surprisingly clean. The oil washes away easily with water leaving my skin so soft and new feeling but not oily at all. I love the sensation of an oil cleanser vs one that strips away all of your skin's natural oils and protection. I have found the oil works better at melting away makeup when it is a warm day or the oil and my face are really warm. It still works well if it isn't, just with a little more effort (i.e. rubbing the mascara off my eyelashes between my fingers). Love this product and have finally found a skincare system that works for my dry/oily/flaky/sensitive skin! Thank you! Oh and a bonus, the service is fantastic and shipping is fast- I've gotten all my orders several days before they were expected!!

Read More

Best Makeup Remover

Does the job so well and with extra benefits! Never regretted purchasing the full size version for this product.

Read More

Amazing!

I absolutely love this cleanser! It takes all my makeup off including my eye makeup! I really cannot say enough good things about this product. I also have the soothing rice indigo powder. These two products have changed my life! All the hyper pigmentation I had is gone! Do yourself a huge favor and purchase these two! You won't be disappointed!

Read More
Gift Wrap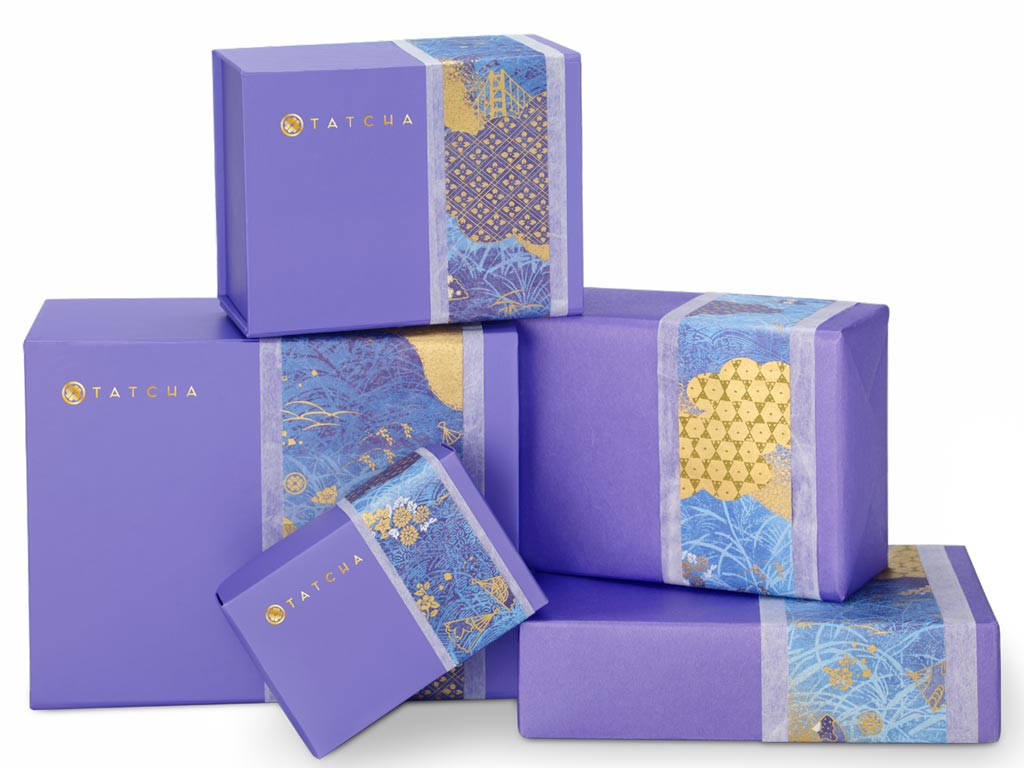 Most items will arrive in our signature gift box accented with blue washi paper. Boxed sets will be wrapped in our custom purple paper, also accented with blue washi.