AGELESS
Akari Gold Massager
3.5" long, width of 0.5" at widest part
You May Also Like
Facial massage and acupressure have been essential to Japanese beauty rituals for centuries. To bring these ancient techniques back to life TATCHA partnered with jeweler Elizabeth Rose to create an elegant crystal massage tool ideal for bringing light and vitality to the skin and spirit alike.
VOGUE

"Eastern Promise: Ancient beauty secrets of the geisha"

"What would you do if you heard about a 200-year-old book from Japan, the oldest of its kind, said to contain never-before-seen details of the heavily guarded beauty rituals of the geisha?"

San Francisco Chronicle

"Beauty Secrets of the Geisha"

"Our entire team tried TATCHA and just fell in love with the textures and fragrances, as well as the way our skin felt and looked after using the products."
Can I use both ends of the Akari Gold Massager?
Yes. Each side of the tool is intended for slightly different use. The broad side can be used for wider strokes around the sides of the face, while the narrow end is ideal for delicate massage around the eye area.
What are the benefits of the Akari Gold Massager and massages?
The Asayake "Lifting" Massage is designed to awaken and tighten skin, while the Yuyake "Detox" Massage relaxes and purifies skin. The Mezame "Awakening" Massage helps to rejuvenate tired, puffy eyes.
What size is the AGELESS Akari Gold Massager?
The tool weighs 1.8oz and is 3.5" long, with a width of 0.5" at its widest part.
Amazing gift!

My sister bought this for me because she knew I was pining after it after seeing it in a magazine, but I couldn't justify the price. It was the best gift I got this year, maybe ever! I've used it every day to help wake up in the morning, and it actually makes my face look noticeably less puffy after just a couple of minutes. Maybe I'll give one to my mom for Mother's Day...

Read More

Meditate with this massager!

Purchased this to add to my daily Tatcha rituals. The massager is beautiful both in aesthetic and quality. I find it to be a lovely form of meditation morning and evening or whenever I need a moment to soothe and refresh.

Read More

Love this!

I splurged on this as a birthday gift for myself and what a treat. I use this before I go to sleep and when I wake up in the morning. I'll most likely buy a second one to keep at room temperature but I have to say, I really love this massager.

Read More
Gift Wrap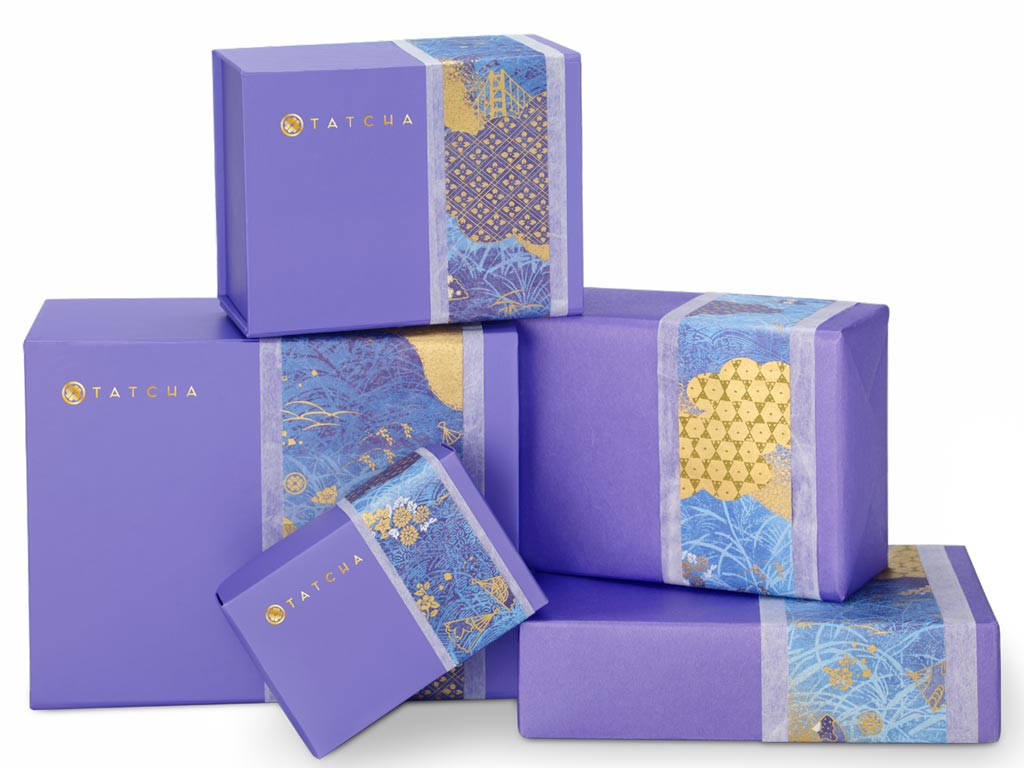 Most items will arrive in our signature gift box accented with blue washi paper. Boxed sets will be wrapped in our custom purple paper, also accented with blue washi.