LUMINOUS
Deep Hydration Revitalizing Eye Mask
You May Also Like
In TATCHA's centuries-old beauty manuscript, red algae is incorporated into rituals from washing the hair to nourishing the body. It has also been a treasured part of the Okinawan diet for centuries, and is called "treasure from the god of the sea" by the island's residents.
How do I use this product?
Begin with clean, dry skin. Unfold mask and peel away one layer of paper backing. Place mask gel-side down and adjust to fit comfortably around eyes. Peel away remaining layer of paper backing and smooth mask to skin. Enjoy the cooling and gentle tingling sensation of hydration for 15 minutes. Remove mask and gently massage remaining serum into skin. Follow immediately with TATCHA Ageless Revitalizing Eye Cream to seal in long-lasting moisture.
When should I use the Luminous Deep Hydration Revitalizing Eye Mask?
We recommend using the mask 1-2 times a week, morning or night, as needed.
Do I need to wash my face after removing the mask?
No. Feel free to massage remaining serum into the skin after peeling the mask off. Follow with Ageless Revitalizing Eye Cream to seal in long-lasting moisture.
Weekly pampering session

These sit in my fridge right next to the butter. (haha) Once a week, usually on a weekday night after a rough day, I whip a pack out and place them under my eyes while a luxuriate on the couch. They feel cool and soothing, and after 20 minutes I peel them away to reveal smooth, refreshed, hydrated under eyes. They are my secret to "appearing" well rested!

Read More

Love it but..

I really love how my under eyes feel after using the mask, but I would love it more if they wouldn't slide down my face, for that I would give it a 4 stars. Also because it's a bit expensive.

Read More

Every working person's best friend

I am beat before the weekend gets here. These eye masks do the trick in my busy morning getting me ready for work and my son ready for school. The quick boost of hydration relieves the puffiness under my eyes and makes it look like I slept for 8 hours. My secret now revealed! LOVE IT.

Read More
Gift Wrap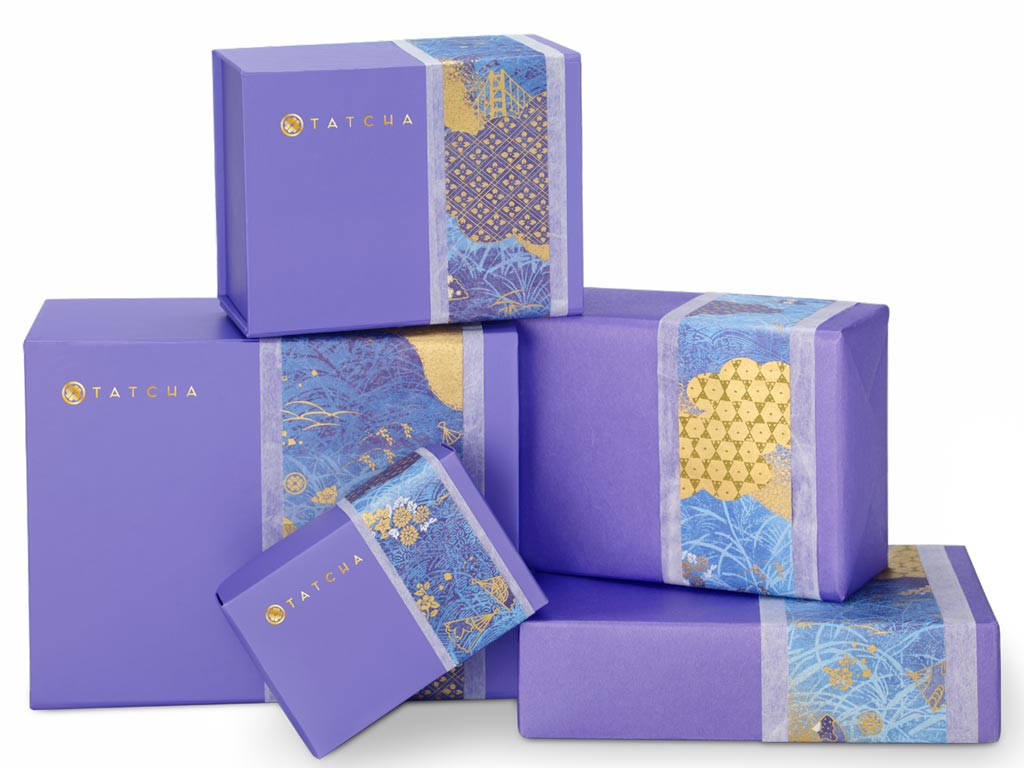 Most items will arrive in our signature gift box accented with blue washi paper. Boxed sets will be wrapped in our custom purple paper, also accented with blue washi.