INDIGO
Soothing Renewal Treatment
15mL / 0.5 fl. oz.
You May Also Like
During my travels to Japan, I often heard reference to "Samurai Blue", a rich shade referred to by the rest of the world as Indigo. I discovered that when the noble samurai journeyed across their domain, they wore a layer of Indigo-dyed cotton beneath their armor. The Indigo, famed for its anti-inflammatory powers, would begin to heal wounds the moment they were sustained. The samurai's reliance upon this powerful plant led to its nickname, "Samurai Blue".
Will the blue hue stain my skin or clothes?
The sky-blue is naturally imparted from the pure Indigo extract. It will not stain skin or clothing.
Why does the shade of the treatment vary?
Due to the natural botanical extract, the shade of Indigo may vary; the efficacy of the formulation remains the same.
all the products for sensitive skin

I am a young senior. I love the products for sensitive skin! My pores appear gone and my skin is clear and soft. The rosacea in the inner cheeks has almost disappeared. I have only started these products in late July and have already turned my friends onto Tatcha.

Read More

Definitely Works

While I do not suffer from eczema nor psoriasis, I have developed extremely sensitive skin. At first I thought it was just dry as I age, but even the Gentle Line for dry skin would leave me stinging and taut. I have none of that now and have also found that the Renewal Treatment works wonders for any rash that I develop.

Read More

True healing

Having facial excema from food allergies most of my life, this small jar of Indigo balm, is and will be in my drawer from now on. It softens and seems to heal the irritation quicker than cortisone. The bonus, it softens the wrinkles caused by the eczema and dryness. All Tatcha products for sensitive skin have been tried and true for me, with extra benefits. Love them!

Read More
Gift Wrap Details
Signature Wrapping Paper
Our holiday gift sets, curated gifts, and the Ritual Discovery Kit arrive wrapped in signature purple paper with a seasonal decorative embellishment.
For special gift wrapping requests, please contact our Customer Care team at info@tatcha.com or (888) 739-2932 ext. 1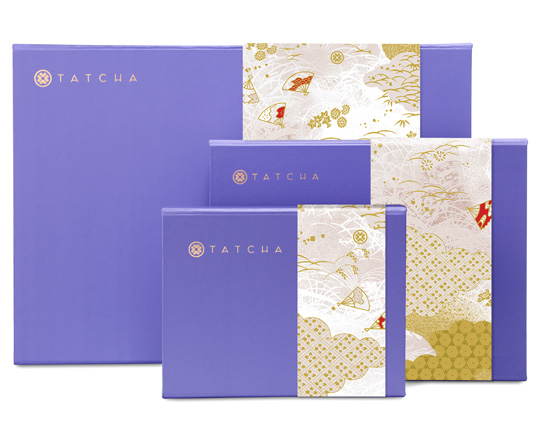 Signature Gift Box
Individual items and all other sets arrive in our signature gift box accented with a band of seasonal washi paper. Items will be combined into a single box unless otherwise requested. Any additional boxes needed are complimentary.
For special gift wrapping requests, please contact our Customer Care team at info@tatcha.com or (888) 739-2932 ext. 1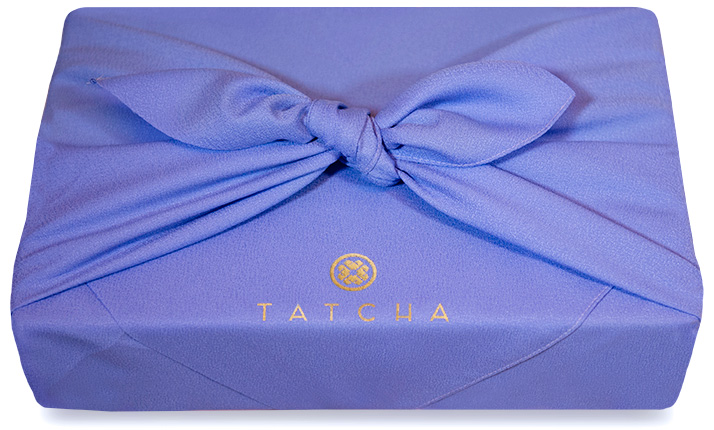 Traditional Japanese Furoshiki
Kiri Collections arrive wrapped in traditional Japanese furoshiki.
For special gift wrapping requests, please contact our Customer Care team at info@tatcha.com or (888) 739-2932 ext. 1