KYOTO RED
Silk Lipstick
3.7 grams
What type of finish does this lipstick have?
This lipstick has a matte finish. Blotting is not required to achieve a true matte color, but it can be layered for a subtle glossiness.
How will I know if this looks good on my skin tone?
Warm and cool-toned red pigments create a perfect neutral shade that looks beautiful on all complexions.
What makes this lipstick different from other red lipsticks?
This lipstick combines rare ingredients like pure silk and nourishing botanical oils to provide nourishing anti-aging benefits while instantly illuminating the face. This unique formula is long-lasting, yet leaves lips hydrated.
Is this lipstick scented, or does it have a fragrance?
The Kyoto Red Silk Lipstick is unscented and fragrance-free.
Why is this limited edition?
We made only a small number of these lipsticks because of the time
and ingredients required to craft each one.
How did TATCHA develop this lipstick?
We worked with chemists from the Tatcha Institute to create a texture and color that would truly become a go-to classic for modern women everywhere.
Gift Wrap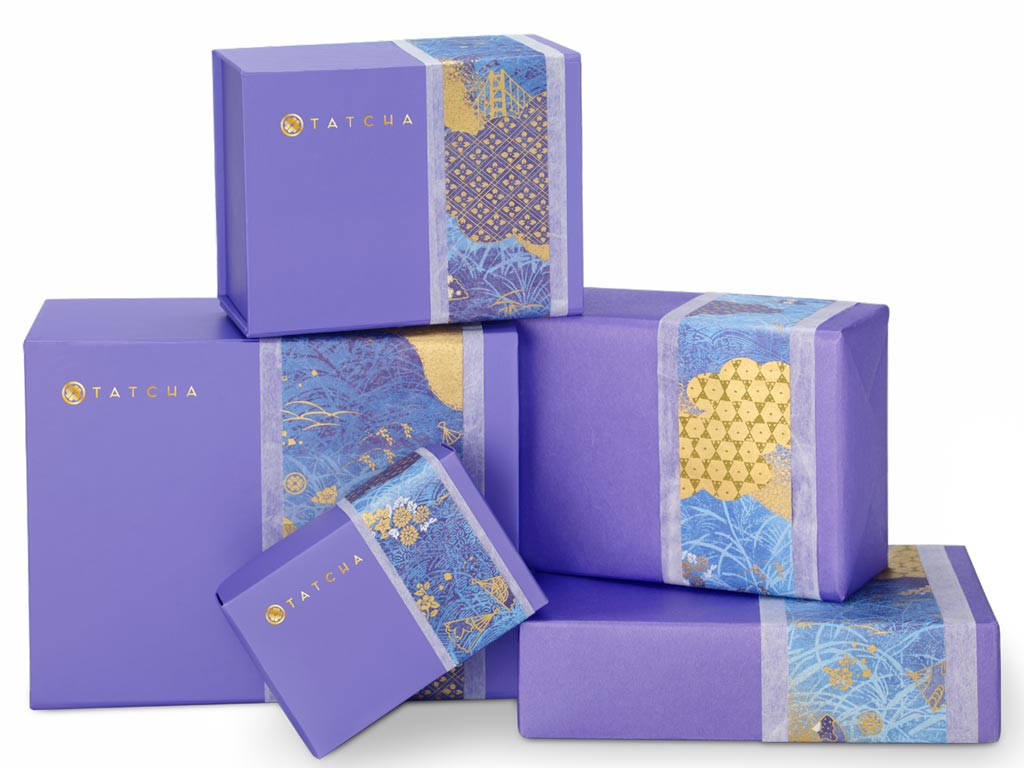 Most items will arrive in our signature gift box accented with blue washi paper. Boxed sets will be wrapped in our custom purple paper, also accented with blue washi.