TATCHA
Okasan Mother's Day Gift Set
You May Also Like
During their training, maiko live in a training house. They are chaperoned, instructed and assisted by a woman, usually a former geisha herself, whom they call "Okasan," or "Mother." This hardworking, dedicated woman is a role model for her trainees.
The maiko often present their Okasan with gifts, to show respect and gratitude for her guidance. TATCHA's Okasan Mother's Day Set, wrapped in a chrysanthemum print to represent happiness, was created to offer a mother in your life some much-deserved pampering—it's her time to shine.
How often should I use the items in my Okasan Mother's Day Set?
The LUMINOUS Deep Hydration Lifting Mask is perfect for restoring moisture to the skin in just 15 minutes. The GOLD Camellia Nourishing Lip Balm and GOLD Camellia Beauty Oil can be used as needed.
How do I use this the Deep Hydration Lifting Mask?
Begin with clean, dry skin. Unfold mask and pull tab to peel away one layer of mesh backing. Place mask gel-side down on face and adjust to fit comfortably around eyes, nose, and mouth. Peel away remaining backing so that only the gel layer is left, and smooth mask to skin. Leave on for 15 minutes and enjoy the cooling and gentle tingling sensation of the mask at work. Peel mask off, massage remaining serum into the skin and follow immediately with TATCHA Moisture Rich Silk Cream to seal in the long-lasting moisture. Skin will feel lifted and cool from the intense hydration.
Gift Wrap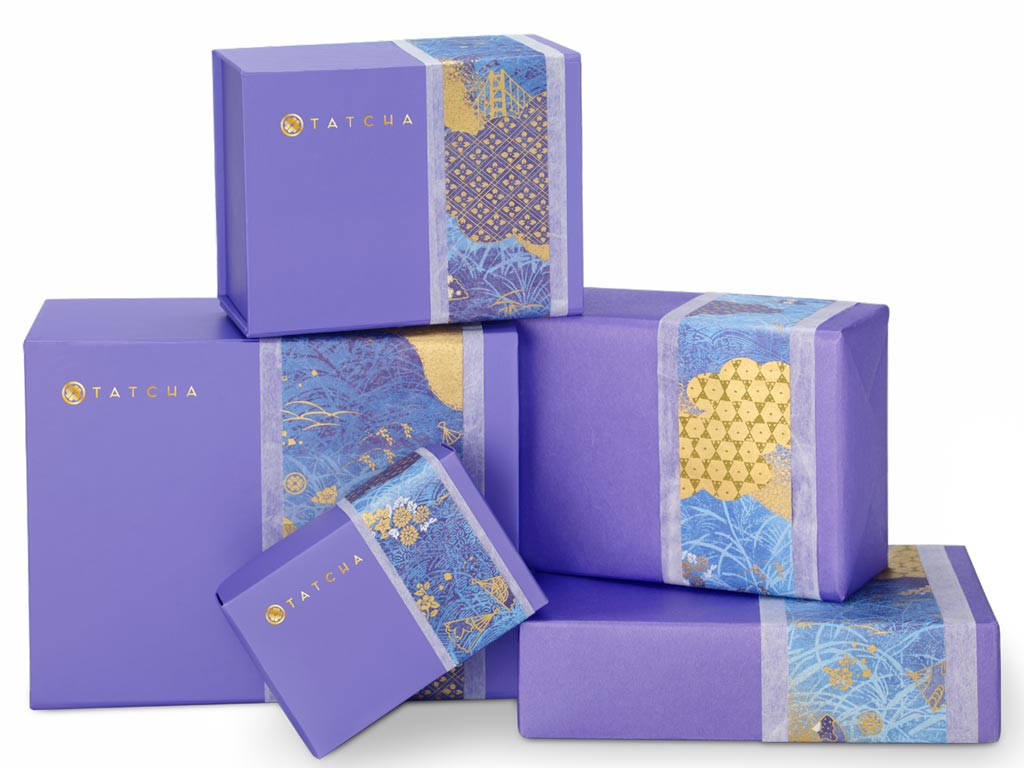 Most items will arrive in our signature gift box accented with blue washi paper. Boxed sets will be wrapped in our custom purple paper, also accented with blue washi.