AGELESS
Enriching Renewal Cream
55mL / 1.86 fl. oz.
You May Also Like
In TATCHA's ancient beauty text, we discovered that one of the geisha's simplest-yet-most-effective beauty secrets emphasizes renewing skin circulation and refreshing the skin's blood supply. In doing so, the exquisite beauties achieved their youthful, glowing skin. Two hundred years later, modern science echoes the timeless benefits of microcirculation, inspiration for TATCHA's Enriching Renewal Cream.
What is the difference between the Ageless Enriching Face Cream and the Supple Moisture Rich Silk Cream?
Our Supple Moisture Rich Silk Cream works for all skin types, allowing skin to retain its own moisture. We created the Ageless Enriching Face Cream for those with especially dry or more mature skin, to intensely moisturize and nourish the skin with time-tested anti-aging extracts that have been shown to boost collagen production and fight free-radical damage.
What step in the Ritual is the Ageless Enriching Face Cream?
If you have especially dry or mature skin, the Ageless Enriching Face Cream can replace our Supple Moisture Rich Silk Cream as the fourth and final step in the Ritual. If you have combination/normal skin, you may enjoy the Ageless Enriching Face cream as an intensive night cream, especially in dry environments and cold climates.
What are the benefits of microcirculation?
Microcirculation helps to carry vital nutrients and oxygen to the skin cells, replenishing and nourishing the skin, while also carry away waste from the cells. The result is a radiant and healthy glow while helping to guard against all signs of premature aging including loss of elasticity, age spots and dryness.
Like magic

I've been using many Tatcha products for over 2 years now and each time I apply them am amazed by the freshness my skin feels. First, washing my face with the Enzyme powder is an experience I look forward to every day as my face feels clean but not dried out as washing with soap used to make me feel. Next I apply the Overnight Memory Serum which quenches my skin in this dry Wyoming climate. The other serums and moisture renewal creams help me make it through the day and night. Altogether a real pleasure to use.

Read More

Rescue Cream

This cream is both rich and light at the same time. It moisturizes my skin deeply. During the winter, I use this day and night and never have the dullness or flakiness that has plagued my skin for years. Thank you for making such a wonderful cream.

Read More

I Need A Replacement

Received this as a Christmas gift and was so excited to try it! I've tried another one of Tatcha's moisturizers and I feel like this was a faulty batch. The consistancy was not right at all and it did not absorb into my skin like it should leaving a residue behind. I had this issue with another product as well which I had used before & had no issues with. I know there had to have been something wrong with the one I got. Not sure if it was an old batch or if it got too hot when shipped or whatever the cause there was definitely something wrong. The texture & smell are not right. I wish I could get a replacement but it was a gift so I doubt I will be able to get one :( dissapointed such an expensive product turned out this way.

Read More
Gift Wrap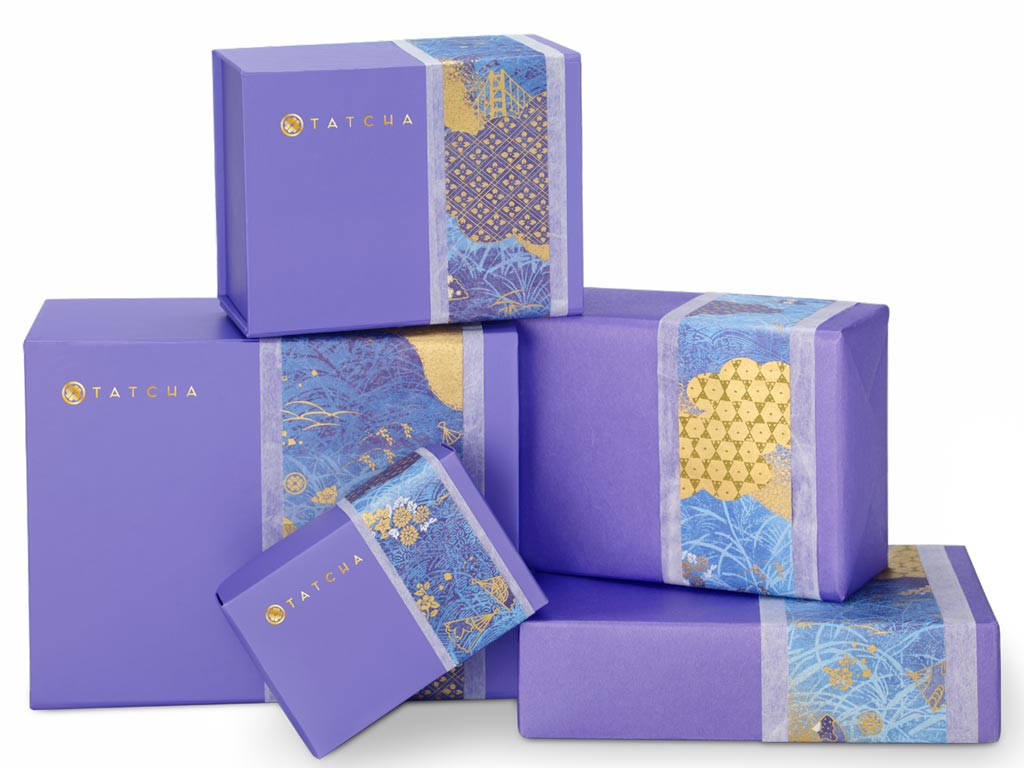 Most items will arrive in our signature gift box accented with blue washi paper. Boxed sets will be wrapped in our custom purple paper, also accented with blue washi.