Free Shipping & Returns
Complimentary Samples
In TATCHA's ancient beauty text, we discovered that one of the geisha's simplest-yet-most-effective beauty secrets emphasizes renewing skin circulation and refreshing the skin's blood supply. In doing so, the exquisite beauties achieved their youthful, glowing skin. Two hundred years later, modern science echoes the timeless benefits of microcirculation, inspiration for TATCHA's Enriching Renewal Cream.
You May Also Like
Customer Reviews
The Perfect Fit

I adore a moisturizer that gives an extra juicy feel to my skin and this is the perfect fit. I tried the Silk Cream which I liked, but amped up the moisture to this baby the next time and I'm glad I did. I'm the kind of person that likes the feeling of moisture and don't want it to completely disappear the moment I apply it. My skin looks dewy and I have a delicious glow the whole day. Thank you Tatcha for providing this option for those of us with dehydrated skin!

Read More

Not for me

I don't know if I am too young for this cream or it is just too strong for my skin, but this product is not working for me. I have normal skin and I never had any problem with face cream before, but after applying this one my face becomes red. By the morning my face would become so oily, even I don't have oily skin. It would be that oily, that I need to do whole cleansing process that I am doing in the night, like if I had a heavy makeup on my face. I am really disappointed.

Read More

My night time treasure!

I was lucky enough to get this in the plump and protect set that was limited edition and I am completely in love with this rich, beautiful, transformative soft silky cream. I personally love to apply this at night alternating between this and my Luminous Dewy Night Concentrate. It feels so luxurious on my skin. I gifted myself one of the best things ever by purchasing this product. When I wake up in the morning my skin is glowing and beautiful! I finally have found my HG skin care line: Tatcha!!!

Read More

Night Time Moisturizer

My skin is on the normal-dry side, and this means hydration is a 'must' for my skin everyday. Plus, now that I'm in my mid-30's I prefer the subtle glowy look over the matte canvas I used to prefer when I was a spring chicken. This moisturizer is wonderful for night-time and finishes my pretty extensive skincare routine (I'm now a big proponent of the Korean 10-step method) by being that final step before I head to bed. My skin is supple, hydrated, and cared for throughout the night. Sometimes, I'll feel my cheeks post-nightime routine and be reminded of how hydrating this cream is because while it sinks in, it also doesn't disappear like some other creams. I have that extra bit of security, knowing full well that my skin will stay nice and plump and supple. I wake up to nourished skin and I have this moisturizer to thank.

Read More
Gift Wrap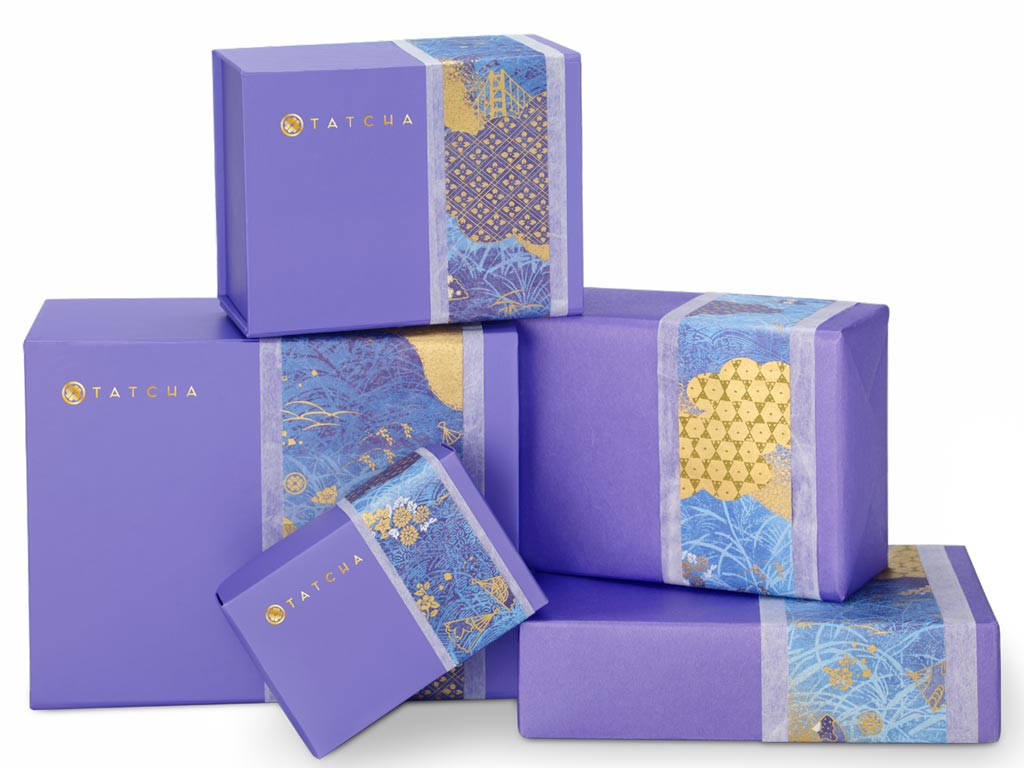 Most items will arrive in our signature gift box accented with blue washi paper. Boxed sets will be wrapped in our custom purple paper, also accented with blue washi.