SILKEN
Pore Perfecting Sunscreen Broad Spectrum SPF 35
60mL / 2 fl. oz.
You May Also Like
Vanity Fair

"Beauty Cabinet Review"

"Helps pores appear smaller and it provides good protection from the sun."

O, The Oprah Magazine

"The story behind TATCHA skincare"

"...rich in the antioxidants - red algae, rice bran, and green tea..."
Is this a moisturizer?
While the Pore Perfecting Sunscreen has many hydrating botanicals, it is not intended to be used as a moisturizer. To keep skin smooth and supple, apply Pore Perfecting Sunscreen after moisturizer.
Why only SPF 35?
To ensure the Pore Perfecting Sunscreen's formula protects the skin from the sun's rays and refines pores most efficiently, the SPF (Sun Protection Factor) is 35.
What does broad spectrum mean?
Broad spectrum sunscreens, including the Pore Perfecting Sunscreen, shield skin from both UVA and UVB rays from the sun.
How long will it take for me to notice an improvement in my pores?
After 28 days of daily use, your pores will appear smaller and tighter.
When do I apply?
Apply the Pore Perfecting Sunscreen after treatment serums and moisturizers, before applying makeup.
Can I put makeup on top of it?
Yes, makeup will glide effortlessly onto skin after using the Pore Perfecting Sunscreen.
Will it clog my pores?
The Pore Perfecting Sunscreen is non-comedogenic, meaning it does not clog pores.
How often do I need to reapply?
Reapply Pore Perfecting Sunscreen at least every two hours when in the sun.
Why chemical and physical? Why not 100% physical?
To achieve a truly invisible finish, the Pore Perfecting Sunscreen is formulated with both physical and chemical UV filters. Sunscreens that use 100% physical UV filters usually leave a white cast on the skin. This sunscreen does not contain nanoparticles.
Can I wear it over my makeup?
No, the Pore Perfecting Sunscreen is best used as a primer, and we recommend applying it beneath makeup.
Is this oil free?
The Pore Perfecting Sunscreen is not oil free, but is non-comedogenic, meaning it will not clog pores.
What are the main ingredients?
The sun-protecting ingredients (UV filters) are Zinc Oxide and Octisalate. Other key ingredients that improve skin's texture and minimize pores are Japanese Wild Rose, Silk, and Loquat Leaf extract. At the heart of our formula is HADASEI-3™, our anti-aging proprietary complex of Japanese Rice Bran, Green Tea and Okinawa Red Algae extracts.
Gift Wrap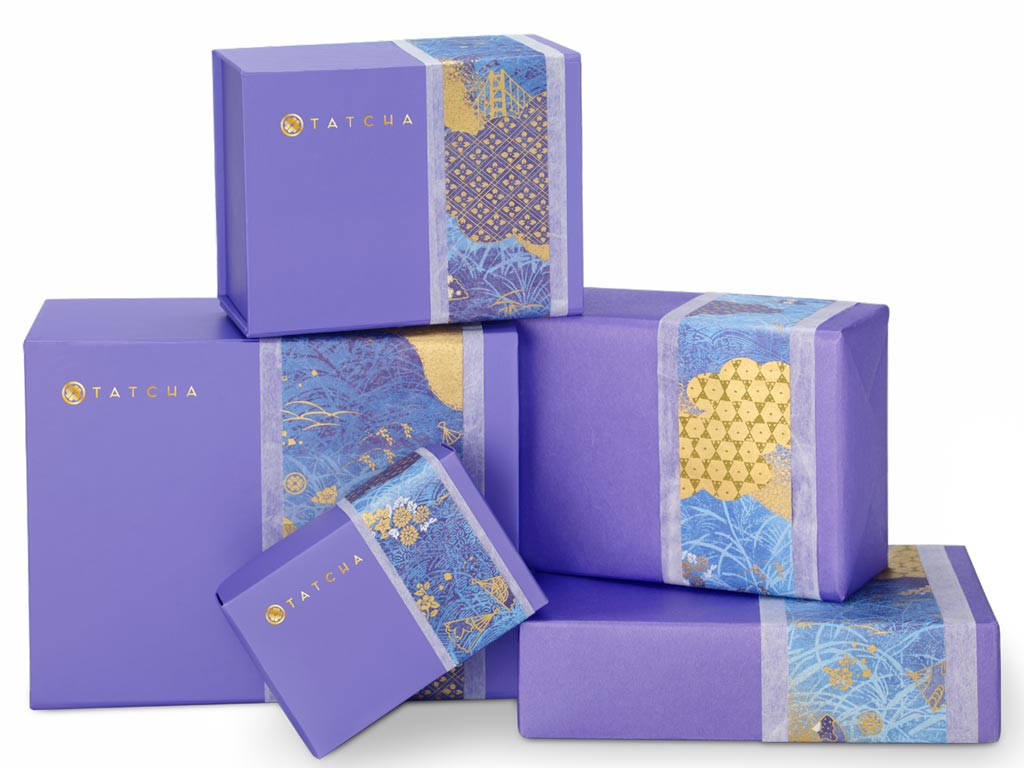 Most items will arrive in our signature gift box accented with blue washi paper. Boxed sets will be wrapped in our custom purple paper, also accented with blue washi.