RADIANT
Deep Brightening Serum
50 ml / 1.7 oz.
You May Also Like
Without performance makeup on, the color clarity and evenness of skin tone of a geisha's complexion is dramatic. A trio of concentrated Asian botanical color-clarifiers have allowed generations of geisha to achieve this youthful luminosity.
How do I use this product?
After cleansing and polishing, dispense 1-2 pumps. Gently massage onto face.
When do I use this product?
Use this treatment on clean skin. For best results, use morning and night before applying moisturizer.
Can I use this as a moisturizer?
In addition to evening overall complexion, Deep Brightening Serum is highly moisturizing and people with more oily skin may prefer to use it in place of a moisturizer. For people with normal to dry skin, the product is ideally suited for application prior to using Tatcha's Moisture Rich Silk Cream to fully protect against the signs of aging.
Can I use this product around my eyes?
The Deep Brightening Serum is not intended as an eye cream, but it will not cause irritation around the eyes.
Amazing serum

I have a really sensitive/oily skin that has been breaking out for years. I had tried a lot of different brands, went to many dermatologist, but nothing happened! I tried the travel sample of deep brightening serum and it was amazing!!!! The serum was so light, absorbed right away and your skin feels like it is refreshed! I use it day/and night, and notice some of my dark spots are fading . The best thing is that my face doesn't have many pimples since beginning and doesn't feel as greasy for a long time! A must have in my skincare regimen :)

Read More

dissappointing results for the price

First of all I'm a HUGE Tatcha fan... I absolutely love everything they create and what they stand for....with the exception of this product. I have some moderate hyper-pigmentation on one cheek and looked to this product for results. I've been using it for a little over six months now regularly and have not seen any sign of brightening/fading in this problem area. I wear sunblock all the time and have sworn off the sun since I was 13.......so, for the steep price tag, this is definitely not worth it. I kept using it praying that since I was nearing the end of the bottle, results would finally start showing.....nope. This is the only product from Tatcha that I have been MAJORLY disappointed by. Hard earned cash down the drain. I would suggest the firming serum over this product if you want to see results.

Read More

Take Your Time and You'll See Results

I tried the Ritual Discovery Kit (which lasted 12 weeks!) and after using it for some time, I noticed a huge difference. Around the skin area of my lower lip and chin, I suffer from some pigmentation do to acne treatment. No matter what I used nothing worked, I even used other expensive brands and nothing. And behold, I have got an even skin tone all over my face now. It has saved my skin from further pigmentation and healed the damage from old areas. Love Tatcha!

Read More
Gift Wrap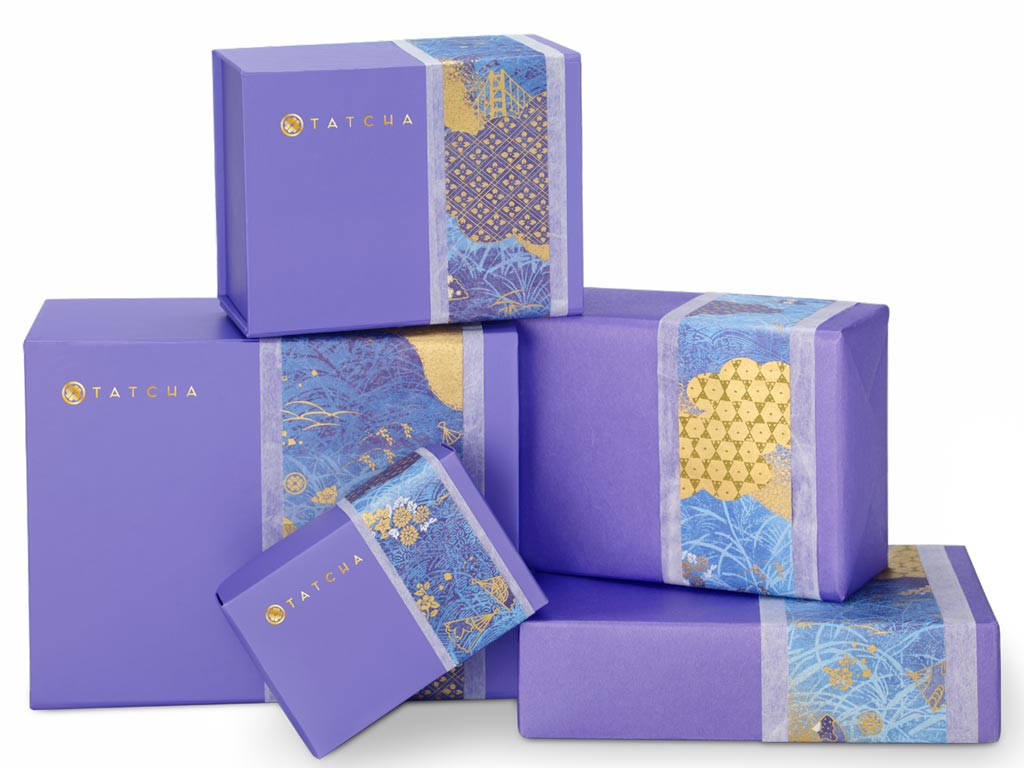 Most items will arrive in our signature gift box accented with blue washi paper. Boxed sets will be wrapped in our custom purple paper, also accented with blue washi.